THE family of a murdered woman whose case was never solved by detectives 30 years ago have appealed for the public's help on the anniversary of her death in a last-ditch attempt to bring her killer to justice.
Wendy Gallagher, who was strangled at her home on Princess Street, Barnsley, with an electrical cord on this day in 1991, was just 24 years old.
Detectives will now be taking advantage of advances in scientific techniques to re-examine evidence in the case for previously undetected traces of DNA.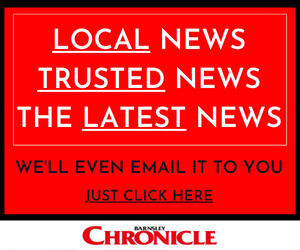 They also urge anyone with any information which they have previously not disclosed to get in touch.
Head of South Yorkshire Police's major incident review team, Dave Stopford, said: "Wendy's family have been waiting for justice for three decades and I really do hope that by taking a fresh look at this case we will be able to provide them with the answers they desperately need.
"Advances in science mean that we have so many more forensic opportunities now than we did in 1991.
"However, I also want to encourage anyone who holds any information about her death, who has not disclosed it previously, to contact us.
"Allegiances and relationships change and diminish over time and it's never too late to tell us what you know.
"Seeking justice is as important to us now as it always has been - you may think it insignificant, but even the smallest bit of information can help us piece together what happened."
It's the second time police have re-appealed for information on an unsolved murder case in recent time, after officers began a re-look last year following the finding of Martin Radford's bones in a farmer's field in Swaithe, Worsbrough, on February 4, 2018, three years after last being seen.
However, bones from his arm, waist and shoulder were missing, and police still can't 'fully explain' why they were not found - giving possible explanations of movement of top soil by the farmer and scavenging by predators, which would mean these were moved to rest outside of the area of the search.
Wendy's sister, Maureen, praised police's efforts and said their parents both died without getting the answers they craved.
"Although it's now been 30 years, the distress of losing a little sister never fades," she added.
"The trauma of this had a devastating effect on my parents who have now both passed away - they never got any justice for the murder of their youngest daughter."
Anybody coming forward can speak confidentially on 0114 296 1399. To remain completely anonymous, contact the independent charity Crimestoppers via their website crimestoppers-uk.org or by calling their UK contact centre on 0800 555 111.