A WELL-KNOWN horse lover was seen off in style by family members on Monday as he travelled to Barnsley Crematorium in a horse-drawn carriage.
Arthur Bostwick, 92, known to many as 'Bozzy', died with Covid earlier this year.
Born in 1928, Arthur was one of eight children and lived in Redbrook all his life.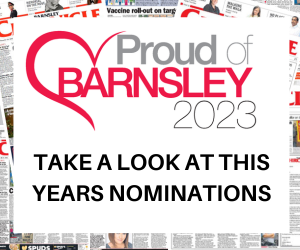 He left school at 14 to become a miner but he was worked as a driver at Barnsley Market - though it was horses that were his true passion.
His daughter, Angela Lawton, of Woodstock Road, said: "As well as his regular jobs, my dad also had a horse and cart, and a wagon that he used for rag and bone and helping people to move house.
"He was an old-school horse dealer respected far and wide for his knowledge and skills that included making up harness sets, mending, stitching and greasing them up ready for sale.
"He loved auctions and used to go regularly to the Penistone and Holmfirth sales and whenever he could he would attend horse fairs at Lee Gap and Appleby.
"Over his lifetime, he owned hundreds of horses and still had quite a number up to his death including his pet Shetland pony, Poppy."
In a fitting tribute to an old-fashioned horseman, his daughters, Sheila and Angela, and grandson Lee, arranged for a horse-drawn carriage to transport Arthur on his final journey.