A LONG-SERVING professor at Barnsley Hospital who has clocked up more than 25 years' service in the town has been made a Member of the Order of the British Empire.
Adewale Adebajo, a consultant rheumatologist and previous clinical director at the venue, was recognised in the New Year's honours list for his services to promoting inclusive patient and public involvement in health research.
He specialises in diagnosing and treating inflammatory conditions that affect joints, tendons, ligaments, bones and muscles.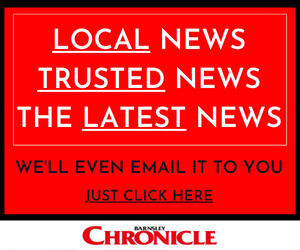 The 62-year-old, who lives in Sheffield, started his long career in Nigeria and has made important contributions to health service research, focusing on musculoskeletal conditions having joined Barnsley Hospital's ranks in 1994.
He has also made valuable contributions to curriculum development and admissions at the University of Sheffield's prestigious medical school.
Professor Adebajo described Barnsley people as 'wonderful' for their willingness to get involved in research and clinical trials.
"The town is one of those exceptional places that has always punched above its weight in supporting research, with the latest example being involvement in Covid research which has shown excellent results," he said.
"I believe research should be for the many not just the few - Barnsley epitomises that."
The father-of-three said he was glad to have contributed to UK medical research and was honoured with the MBE award.
"I had to keep it secret for a few days after the Cabinet Office wrote to me," he added.
"Normally there would be an investiture at Buckingham Palace but in lockdown we will have to postpone the celebrations and see how it goes."
Professor Adebajo joins domestic abuse campaigner Claire Throssell, from Penistone, and Royston ex-soldier Tom Wood - who set up charity Help 4 Homeless Veterans - on the honours list.
Dr Richard Jenkins, chief executive officer at Barnsley Hospital, said he was thrilled for popular professor, who is a keen Liverpool Football Club fan.
"I am absolutely delighted that Professor Adebajo has been recognised," Richard added. "He has worked tirelessly for us, not only throughout the pandemic, but ever since he started working for our hospital in 1994."