POLICE officers in Barnsley are appealing for witnesses to come forward following a reported burglary in Monk Bretton last month.
It is reported that on December 17, at 3pm, an unknown male - thought to be around 16 or 17 years old - knocked on the window of a property on Parish Way claiming he was there to pick up a phone but was unsure from which house.
The occupant of the property, a 56-year-old man, watched the teenager knock on other doors on his street before he left his home to walks his dogs - he reports seeing the teen in a vehicle with several others.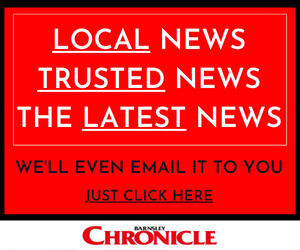 The occupant then returned home a short time later to find his home had been broken into, with the rear door glass smashed and vehicle stolen.
The vehicle, a black Land Rover, was recovered in Dewsbury on December 28.
A spokesperson for South Yorkshire Police said: "Extensive enquiries have been undertaken to identify the suspect, who is described as being around 5ft 6ins tall with short dark hair.
"He is also believed to have spoken with an Irish accent.
"Do you live locally and did you see anyone matching this description?
"Did he come to your home?
"Did you see the Land Rover after 3pm that day or in the days leading up to its recovery?
"If you have any information, please call 101 quoting incident number 521 of December 17, 2020.
"Alternatively, you can give information to independent charity Crimestoppers anonymously via their website www.crimestoppers-uk.org or by calling their UK contact centre on 0800 555 111."