Valerien Ismael was thrilled that Barnsley progressed to the last 16 of the FA Cup and that they proved they can defeat the Championship's top sides with a 1-0 win over leaders Norwich City.
Callum Styles got the only goal to put the Reds through to the last 16 for the first time in eight years.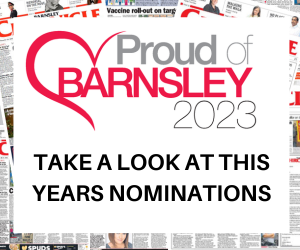 Barnsley had lost to three of the Championship's top four, including at Norwich, in their last three league games.
Head coach Ismael said: "I am delighted, but it's not only a result from today - it's a result from the last few weeks. We knew we were close to beating the top teams and we made the next step which was very important.
"It was more than the FA Cup, it was a game to win again. It was an excellent performance and a job well done which gives us a good feeling. We know we can get three points against teams like Norwich in the Championship.
"It was one of the best performances since I arrived. We created a lot of chances, which we worked on with the guys after Watford (a 1-0 loss on Tuesday). We needed to be more dangerous in the opponent's box. We had a lot of crosses, good counter-pressing and we understood how to put pressure on the opponents.
"Conor Chaplin had some chances for us to score a second goal and make it more of a quiet afternoon. We had some luck with the crossbar and the save off the line but we deserved this."
Callum Styles blocked on the line from Emi Buendia after he scored the only goal. Ismael said: "I am delighted he is back from his dip in the last few weeks. He plays now at his level and he has to play that way. He is a young player and he has talent but he has to stay at the best level. That is the big thing and today was a good step in that direction."
Ismael took midfielder Romal Palmer off at half-time. He said: "He was tired. Watford was his first start for months then he had a short recovery. We had to change something because he was always too late in the duels and the decision-making which is a normal process when a hasn't played regularly then plays."
Goalkeeper Brad Collins added: "We're delighted. It was a tough game against a team that sits top of the league but I thought the boys were unbelievable today, the way they attacked and defended.
"I woke up this morning thinking I would have a busy day but the whole team defended from the front and the back five especially were terrific and the two sitting in midfield.
"Styles made an unbelievable block. You need a bit of luck sometimes and today we earned it."
Barnsley could face either Premier League giants Chelsea or Luton in the next round. They play tomorrow.
Ismael said: "I am just happy that we are at home. We want to play at home and win the game, if it is Chelsea or Luton. It will always be a 50/50 game in the cup. Tomorrow we can see the game on TV."