MILKMAN Pete Watson - who was slashed with a knife as a thief stole his van - has said he 'can't go back' to the job he's loved for almost four decades.
The 59-year-old was doing his usual rounds on Canal Street at around 6.45am on Wednesday, December 30, when he was attacked, suffering injuries to his hand and face.
His Citroen Dispatch van was stolen, albeit later recovered, and is being held by police as evidence.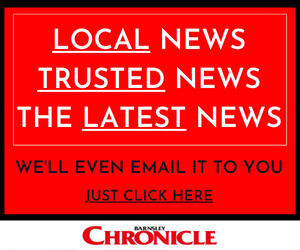 Pete has thought long and hard about giving up the job, but - still suffering flashbacks and on anti-depressants after the attack - said he can't face the risk of returning.
"I would never have left it, if that hadn't happened," said Pete.
"I treated my customers like family - I sat with them for a chat, I put their milk in the fridge for them.
"They've all been good friends. I'll miss all that. It's a decision I didn't really want to make.
"It's been very hard dealing with the trauma of it - I've been getting flashbacks and not sleeping.
"It's tearing me apart."
The attack was the third time Pete's van has been stolen, and the second involving the Citreon - but the first time he's been injured.
A fundraiser was set up by Redbrook woman Lauren Docherty and raised more than £1,800 for Pete and his family after the attack.
He told the Chronicle he was looking at giving the cash to charity.
But he still faces the prospect of paying more than £1,000 for the milk that's reportedly still sat in the van, if a claim isn't successful.
The van, he added, will be sold as soon as it's returned to him.
Lauren, whose in-laws have been customers for many years, told the Chronicle that the fundraiser 'wasn't just about money' - it was about showing how valued Pete was by his customers.
"I want to thank everybody for their support over the last 38 years I've been delivering milk," said Pete, of Lugano Grove, Darfield.
"I'm so appreciative of Lauren and the people who donated money - I'd never even met her.
"When things have gone downhill, they've really looked after me.
"I want to add - if people have been trying to get in touch with me on my phone, the police still have it, so I can't respond.
"Everyone I've told has said it's a good decision."
Pete has started a new job, driving for Potts Bakers away from the borough, but said the mental and physical effects of the incident will take a long time to recover from.
n Daniel Bligh, 30, of no fixed abode, pleaded guilty to robbery and possession of a knife at Sheffield Crown Court on Wednesday.
He will return for sentencing on March 24, after pre-sentence reports are compiled.