A TEENAGER who was found dead following years battling mental health issues did not intend to end her life, an inquest concluded.
Eleanor Lomax, 19, was found hanged in her bedroom at her family home at Belmont Terrace, Thurgoland, on February 17 last year.
The former Penistone Grammar School pupil, who was under treatment for anxiety, depression and mood instability, had recently spent time in a hospital mental health unit.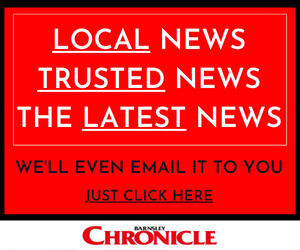 Ellie, who had also undergone a programme to address issues concerning the use of alcohol, had made previous attempts to take her own life, including an overdose in November 2019, when having left a note confirming her action was planned, she was found by her mother and taken to hospital.
But at Wednesday's inquest at Sheffield Medico-Legal Centre, assistant coroner Tanyka Rawden - after hearing evidence from three mental health professionals - said she believed the fatal actions were 'an expression of distress' and recorded death by misadventure.
Mrs Rawden said: "Ellie was a very poorly young lady with a personality disorder which made her act impulsively.
"There was no note this time, and on balance, it is likely her action was an expression of distress rather than an attempt to take her own life."
Ellie's mother Elaine said that her daughter, the youngest of four adopted siblings, was 'adored' and 'gelled the family together'.
The inquest was told how as she moved up to secondary school level, she was badly affected by the death of her grandparents, to whom she was very close, and was a victim of bullying.
She struggled to make relationships, her moods became more variable and in her later teens Ellie used alcohol to cover up distressing feelings.
"When she drank, she didn't seem to have a cut-off point," said Mrs Lomax.
An overdose in 2018 led to a referral to children's mental health services, and she underwent interpersonal therapy treatment.
Ellie found the transition to adult mental health services, which began in late 2018, unsettling, and there was a second overdose.
After her overdose in November 2019, she came under the care of consultant psychiatrist Dr Patricia O'Malley and was admitted to the Priory Hospital at Altrincham.
Dr O'Malley said she found features of emerging unstable personality, emotional instability and impulsivity, and Ellie underwent a variety of treatments.
With evidence that while not dependant on alcohol, she used it in a harmful way, Dr O'Malley urged her to undergo an addiction programme, to which she eventually agreed.
After two periods of home leave, she left hospital in late January 2020.
Dr O'Malley said: "Ellie had responded well to an addiction programme which is challenging, and medication had had a positive effect.
"She was at the beginning of a journey, not the end of treatment. While she wasn't felt to be at risk, there were a number of complex and ongoing issues which needed to be addressed, and there was a treatment plan, including long-term in-depth therapy, which encompassed all of that."
Mrs Lomax and her husband Chris have been nominated for a Proud of Barnsley Award for their fundraising work to help improve mental health services across the borough since their daughter's death.