AN investigation has been launched by South Yorkshire Police after a bus driver was reportedly robbed at knifepoint in Cundy Cross.
The Stagecoach bus driver was out on Sunday night before he stopped at Pontefract Road just before 11pm and a man boarded.
The unknown man then demanded that the driver hand over any cash before he left the scene in the direction of Grange Crescent.
Although unharmed, the driver was left 'shaken' and Stagecoach are working closely with the police to identify the person involved through their 'high quality CCTV'.
A spokesperson for South Yorkshire Police told the Chronicle: "An investigation has been launched in Barnsley after a bus driver reported being robbed on Sunday evening.( "At around 10.47pm it is reported that the driver had parked his vehicle up at a stop on Pontefract Road when an unknown man boarded the bus.( "The man then threatened the driver with a knife and demanded he hand over any cash on board, before leaving the scene in the direction of Grange Crescent.( "Enquiries are ongoing to identify the offender."
Stagecoach confirmed they are also looking into the incident, and have hit out against the perpetrator for robbing a key worker who has been working throughout the pandemic.
A spokesperson told the Chronicle: "We can confirm that on Sunday, just before 11pm at Tuxford Crescent on Pontefract Road in Cundy Cross, one of our drivers was robbed of his cash takings.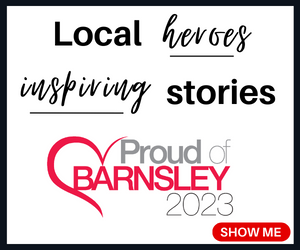 "Although shaken by the incident, thankfully our driver was not physically harmed.
"The safety of our staff is our highest priority.
"Throughout the pandemic they have been there for those who need to travel every day and have also dealt with some awful weather conditions recently.
"They really do not deserve to be exposed to such callous actions and we would appeal to the local community to assist us in bringing the perpetrator to justice.
"If anyone has any information about this crime against a key worker serving his community, we would urge you to please contact the police."