A SCHEME which sees residents donate their old or unwanted laptops so they can be sent to children in need has taken off.
Mark Arnold, 58, of Royston, runs Repair IT For You in Barnsley Market alongside his partner Martin Shepherd, and decided to start the scheme after hearing about children across the country being unable to work from home due to poverty.
The firm began the programme just one week ago but have already repaired around 15 computers and handed them out to children at Outwood Academy Carlton.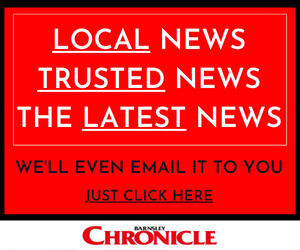 Mark told the Chronicle: "I was just sat watching the news and I saw all about how kids were unable to learn from home because they didn't have a computers due to poverty and a number of other reasons.
"I have been in this position myself and now I'm in a position to do something about it I decided to see if anyone would donate old laptops that we could restore and send out.
"We're working alongside Outwood Academy in Carlton and so we have a list of people who are in need of a new laptop - we've had about 15 so far."
Mark says he is overwhelmed by the response the scheme has received and that they will keep going as long as they've got laptops coming in.
"The response has been amazing and to be honest with you it's quite overwhelming," he added.
"You start to think that the world is a bad place but when it comes to things like this it shows how many kind people there are.
"We've got about four items to go and we've had around 15 donations so far - it's not bad going to say it's just been a week.
"Obviously as a business we're funding the repairs so it would be hard if we received a lot of donations but we're going to keep going as long as we're receiving them."
If you want to donate a laptop to Mark and Martin's programme contact them on Facebook or call 07526 822613.