A NURSE who has worked on the frontline helping patients suffering with coronavirus returned from a 12-hour shift at Barnsley Hospital to find her home had been ransacked - sparking an immediate response from the town's generous residents who set up a fundraising appeal.
Jo Birkinshaw, 54, arrived at her home on Paddock Road, Staincross, on Saturday after working in A and E to discover sentimental belongings taken during the burglary.
"I knew something was wrong as soon as I saw my house and all the lights were on," Jo told the Chronicle. "I live alone so there was no reason for the lights to be on.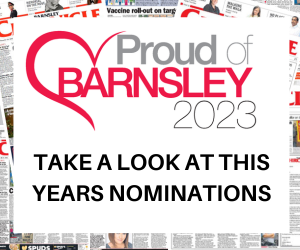 "Once I got in the house I could see I had been burgled - there was glass all over the kitchen from where they had broken in, and my things were strewn across the floor.
"I was praying they hadn't gone upstairs, because I had a feeling I had interrupted them when I came home, but once I got to my bedroom I saw that they had taken my jewellery box and everything in it."
Sentimental items such as Jo's engagement and wedding ring, items belonging to Jo's mum, and a Michael Kors watch were taken.
Jo now fears she will never see the jewellery again.
"It's all things that can't be replaced," she said. "An expensive bottle of perfume was taken but I can replace that, I can't work extra shifts to bring back my engagement ring or my mum's jewellery.
"They took all my earrings and my watch I got for my 50th birthday - I have a lot of memories attached to them and I am heartbroken that I will probably never see them again."
Jo said the incident was a 'kick in the teeth' having spent months on the frontline during the pandemic - but already friends and neighbours have pulled together to create a Go Fund Me page to help her.
However, Jo requested that the money be donated to Barnsley Hospice for their work during the pandemic.
"I go to work and I help treat people who are ill or might have Covid, and I come home to find that mindless idiots have ransacked my home," she added.
"I even ran three miles to work in the recent snow to help provide vaccines to people that need it.
"The government has been asking people to 'clap for our carers', but this is the thanks I get for working non-stop during the pandemic.
"I feel violated because my home has always been my sanctuary and to think that people forced their way in and stole items dear to me makes me really upset.
"It's a definite kick in the teeth, I feel so sad and angry and I have no idea why it happened.
"My friends and family have all pulled together and have been asking if anyone has any CCTV of what happened.
"I just want whoever did this to be caught because I don't want it to happen to anyone else."
A spokesperson for South Yorkshire Police said: "Police were notified about a burglary on Paddock Road just after 7.30pm on Saturday, January 23.
"It is reported that unknown offenders have gained access to the rear of the property after smashing one of the back doors.
"After searching the property they have taken a purse containing cash and bank cards and a jewellery box with numerous items of sentimental jewellery.
"Police are continuing with enquiries and anybody with information should contact them on 101 quoting incident number 786 of January 23."