A GRASSROOTS football club raised thousands of pounds in a bid to keep afloat during the pandemic - by recycling tonnes of its fans' cans and bottles.
Bosses at Athersley Rec have thanked the support from fans who have been donating their leftover cans and bottles for the club to recycle in exchange for cash.
The club, which was left with no other choice but to look for alternative ways to raise money to keep the team afloat during the lockdown, collected enough waste to raise more than £4,000.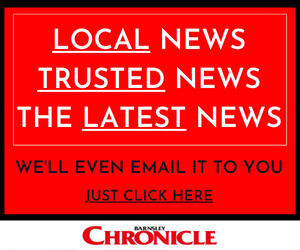 Pete Goodlad, the co-owner of the club, said it has been a lifeline for the club and without it, essential repair work wouldn't have been possible.
"Our supporters have been absolutely phenomenal by dropping off their cans at the ground for us to collect and sell on," he added.
"It's been a win-win as people are getting rid of their rubbish and it's helping the club through a tough time.
"So far since April this has brought in £4,000 to the club which is absolutely unbelievable."
If you want to donate leftover cans and bottles to recycle, drop it off at the Athersley Rec ground at Sheerien Park on Ollerton Road.