A PARISH councillor has called for urgent action to be taken after selfish yobs churned up a public footpath with their quad bikes after breaking down a fence.
Little Houghton Parish Council's Kevin Osborne criticised illegal bikers after the green space on Doncaster Road, Darfield, was ruined.
It comes after a similar recent break-in at Barnsley Golf Club, where bikers broke down another fence and tore up its greens and fairways leaving 'immeasurable' damage behind.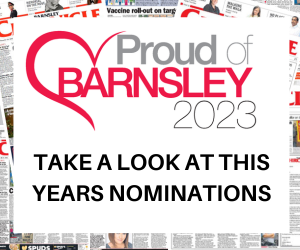 Kevin told the Chronicle: "It must be said that I get several reports of off-road bikers almost every week so this is clearly a prominent problem.
"This weekend, the tracks left behind show that off-road bikes continue to target our wonderful countryside while we're all in lockdown.
"This is just selfish behaviour at this point and something needs to be done to stop this.
"It just isn't right. They don't chose to do this in their back garden, they instead target areas that are meant to be enjoyed by everyone.
Following repeated concerns raised about off-road bikers, a spokesperson for South Yorkshire Police added: "The reporting of crime and sharing of intelligence helps us understand what is happening across Barnsley and respond appropriately with the right resources and officers.
"We know that off-road bikes cause a nuisance to you, and that they are of concern, but for us to be able to take action we need to highlight hotspot areas, and this can only be done when crimes are reported and recorded.
"If you see off-road bikes being driven in a dangerous or antisocial manner or using footpaths and private land, please report it via 101 or online via the police's website."