A MUM from Goldthorpe is raising money for Brain Tumour Research - one year after losing her toddler to an aggressive brain tumour.
Nicole Harrigan, 26, is taking on a challenge to walk 10,000 steps a day this month to raise vital funds for the charity.
It comes after her son, Sylas, died from a grade four medulloblastoma brain tumour in February last year.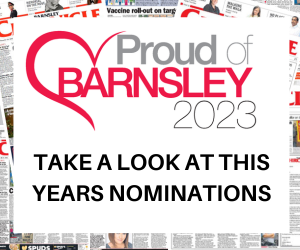 It is the most common high-grade paediatric brain tumour, more common in boys than girls.
Nicole said: "My husband Nils and I first thought something might be wrong with Sylas in October in 2019, when he was 17 months old.
"He was usually such a cheerful baby but we noticed that he was barely smiling or laughing anymore.
"Then we noticed that his balance was off and he was also being sick - it wasn't long after he had had his jabs, so we wondered if it was a reaction to that."
They contacted their GP, as they were also concerned about an outbreak of mumps in the area.
Nicole said: "The GP's receptionist advised us to go to the chemist. When we got there, they said we'd been given the wrong advice and told us to go back to the doctor.
"When Sylas' condition worsened during that time, Nils rang the doctor again and took Sylas back in."
The couple managed to get a referral to see a paediatrician and after carrying out observations on Sylas, he was admitted to hospital.
The following day Sylas was sent for a CT scan and shortly afterwards, a neurologist took Nicole and Nils into a private room to deliver the news that they had found a golf ball-sized tumour on the tot's brain.
Nicole added: "We were in complete shock - I couldn't understand how this could be happening to our precious baby.
"We were told that Sylas would need emergency surgery the next day, due to a build-up of fluid on his brain."
Sylas' operation to remove some of the excess fluid went well and a few days later he was in theatre again for major surgery to try to debulk the tumour.
Surgeons managed to remove around 50 per cent of the tumour and he recovered well.
However, Sylas later had an MRI scan and it confirmed the damage to his brain was extensive and he wasn't going to get better.
Last February, Sylas' health started to deteriorate and he was having fits.
"We knew Sylas was coming to the end of his life," Nicole added. "We stayed with him all day, cuddling him, telling him we loved him and singing to him.
"At 8.45pm, his usual bedtime, he took his last breath. Our hearts were broken."
As Nicole approaches the first anniversary of his death, she is putting her best foot forward throughout the month, by taking part in the challenge to raise money.
"As always, my husband and absolute rock, Nils, will be supporting me.
"He was the one who first pushed for a referral for Sylas and he has been incredible throughout all the heartache we've suffered.
"I feel that this challenge is something that I can still do for Sylas, having been stripped of my motherly duties and looking after him.
"More investment is desperately needed to prevent more families from going through the same devastation as us.
"Sylas would have been turning three in May. He was the most perfect little boy and I'm so proud to be his mummy.
"I'm doing this for him - my superhero."
To donate to Nicole's fundraiser, visit facebook.com/donate/707502160157135.