QUESTIONS remain over the horror collision which killed a young couple in the early hours of the morning, as the inquest into their deaths concluded.
It is known that Jack Nunn, 24, had been driving 'way in excess of the speed limit' when his white Audi left the road and collided with a large tree on Huddersfield Road at around 1.30am on Sunday June 21.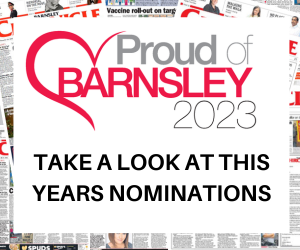 His partner, 22-year-old auxiliary nurse Hannah Elsworth-Utley, was in the passenger seat.
An inquest, held yesterday at Sheffield's Medico Legal Centre, concluded both died instantly from the impact before the car was engulfed in flames.
The inquest was told Hannah had asked Jack to take her friend, who had been at the couple's home on Huddersfield Road, home after an evening of catching up.
Both Hannah and tyre business co-owner Jack were deemed to have drunk alcohol, with toxicology reports confirming they had blood ethanol levels of 295mg per decilitre and 166mg per decilitre respectively. The legal limit for driving is 80mg per decilitre.
But giving her verdict, assistant coroner Tanyka Rawden said she couldn't be sure whether the amount Jack had drunk would be enough to significantly contribute to the collision.
"There is evidence he was technically intoxicated, in terms of the legal limit," she said.
"But I don't have any evidence as to how this impacted his driving ability or reaction time."
After dropping Hannah's friend off, Jack continued on Huddersfield Road towards the town centre, passing their home, before the collision near Hall Balk Lane.
Forensic collision investigator Grant Anderson said it was clear from the position of the car and tree - and the 50m at distance which a driver-side wheel was sent careening down the road and through a nearby garden - that the couple were travelling at speed.
"'Way in excess of the speed limit' is a phrase I would be happy using," he added.
But a lack of clear CCTV - used by investigators for speed calculations - has meant it's unknown precisely how fast the car was travelling.
It's also unclear why the couple carried on towards the town centre, rather than going home.
"That's the question everybody wants to know," said South Yorkshire Police constable David Micklethwaite.
"Unfortunately I don't think we will ever know. I wish I could answer it."
That lack of footage and witness testimony - witnesses cited at the inquest reported hearing the collision, but not seeing it - means inspectors couldn't say whether anything else on the road may have contributed in the moments before the impact.
It was ruled that Hannah died of blunt force cranial trauma, while Jack died of multiple injuries, sustained in the collision.