ELDERLY people struggling to heat their homes during cold spells of weather are now eligible to receive financial help but more must be done to tackle persistently high rates of deaths attributed to fuel poverty, according to leaders in the town.
The government announced help for thousands of affected households between the S70 and S75 postcodes this week, following a prolonged period of sub-zero temperatures brought by Storm Christoph and Storm Darcy.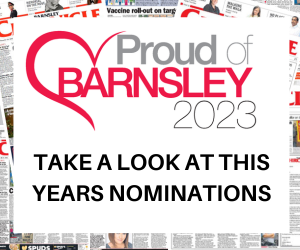 The cold weather payment - also available to those on benefits - offers £25 for each seven-day period until March 31 and comes just days after a row at last Thursday's full council meeting over the amount of Barnsley residents struggling to cope with the cost of heating their homes during winter.
A task and finish group was set up by Barnsley Council for 2018 to 2021, including the town's health and social housing leaders, designed to address cold homes and fuel poverty.
The borough's overall winter death rate is more than double the 14.2 per cent national average, with about 230 extra deaths deemed avoidable attributed to cold weather during most recent figures available from November 2018 to March 2019.
Darton East remains the worst-hit area in the borough, with a 47.4 per cent rate, followed by Wombwell, Rockingham, Worsbrough and Dearne South, which are all higher than 30 per cent, with just Royston, Old Town and St Helen's wards dipping below the national average.
Dan Jarvis, MP for Barnsley Central, said: "Every year since I was first elected I've raised awareness about the numbers of excess winter deaths but what's truly heartbreaking is that this is about so much more than statistics.
"In the 2019/20 winter there were an estimated 28,300 excess winter deaths, up 19.6 per cent on 2018/19, excluding Covid-19 deaths.
"Overwhelmingly, these are deaths from the cold. People who face a stark choice between heating or eating, who live in poor-quality housing, who don't access the healthcare they need until it's too late. In short, people who die from poverty.
"Rising to the challenge of excess winter deaths isn't easy. It will require a fundamentally different approach to ensure that our economy runs in the interests of people and communities.
"It will, ultimately, need a government that is willing to act. But the goal of a country where our people don't die from the cold is what we must all strive for."
Coun Peter Fielding, who represents the Dodworth ward, said residents had contacted him after claiming they pay up to £1,000 a year to heat their home.
"An average heating bill in these properties is around £800, with six of the tenants paying well over £1,000 a year for heat, whereas the national average for a property of their size is around £500," he added.
"We should not be pushing vulnerable tenants into fuel poverty, especially in this pandemic."
Barnsley Council approved a £700,000 package last week which will go towards heating work in tenants' Berneslai Homes-run properties, with improved boilers and better-insulated housing stock promised.
Coun Tim Cheetham, cabinet spokesperson for regeneration and culture, added: "We remain committed to providing better housing to meet the needs of Barnsley people, both now and in the future.
"This investment will help Berneslai Homes ensure they can do that while at the same reducing our carbon footprint and helping us achieve our targets for a net zero carbon Barnsley by 2045.
"We'll continue to work with Berneslai Homes to support their service and help make Barnsley a better place for our residents and their families to live and work."