APPREHENSIVE landlords are taking a literal raincheck after it was announced they can begin serving again from April.
Prime Minister Boris Johnson laid out the conditions for reopening hospitality venues in his 'roadmap' for easing lockdown measures, made public on Monday.
The first date that will have caught publicans' and pub-goers' eyes is April 12 - when venues can begin to welcome customers back, in an outdoors setting.
Five weeks later, indoor seating will be permitted - with 'rule of six' restrictions - while outdoor areas will open fully.
By June 21, all restrictions will reportedly be lifted.
Paul McNicholas, who owns Annie Murray's, 00 Bar and Hill 16 in Barnsley town centre, welcomed the clarity of the announcement - but said even town centre pubs with outdoor areas may struggle, and he will probably leave the latter two venues closed.
"I know quite a few landlords are waiting until May," said the 61-year-old.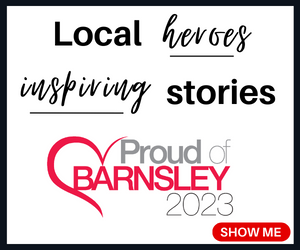 "The main factor for us is the weather - it might be a case of deciding on the day.
"We've seen people mentioning parties, and you want it to be busy, but don't really want it to be gung-ho with everybody out.
"Everybody has June in their heads as the date to look forward to."
It's not only welcoming punters back - who Paul said could be lax following social distancing guidelines once they'd 'had a drink down them' - but also managing stock, staff and finances, which will be tested if support is removed.
He added: "It's nice to have a plan, whereby we can prepare stock and get staff ready, and give the bars a lick of paint."
General manager at Barugh Green's Crown and Anchor, Matt Horne, 30, said staff had been hard at work preparing the site's sizable beer garden.
But, with most returning from furlough and having missed the busy festive period, something as uncontrollable as poor weather could tip the scales out of the venue's favour.
"The onus is on us to be busy, so we can keep everyone in a job," he said.
"Some staff will be coming back after eight months and almost having to work to live.
"It'll be the same for a lot of staff in the industry who are on zero-hour contracts after being on furlough.
"Our role in the industry has changed, almost overnight."
He added staff had 'learnt from last year' after a three-month period where venues opened with restrictions.
They will operate mainly on bookings in April.
"By the second, or third, or fourth lockdown, everyone knew someone who'd had Covid or unfortunately died from it.
"I think customers will feel like they have to abide by the rules a bit more."
Bridie Mayock, 26-year-old landlord at the Full House, said fortunes would 'depend on what support we get'.
"We're very lucky in that we have a large enough area outside.
"But outside is probably one-fifth of our business - that's not going to pay the bills.
"I feel sorry for businesses that are wet-led, small indoor venues - and especially as there's nothing to say the government won't re-implement the procedures from last time.
"I hope we don't have a cold few months - if so, you could see a lot of businesses going under.
"It's a good idea if the weather's there, but if it turns, we've got all these extra costs and we're going to have limited staff on.
"The government has done as well as it could do - Eat Out to Help Out probably did save us - but we're hoping it doesn't just stop, or all the work that's been done up to now will crumble."