THE Prime Minister's roadmap out of lockdown has offered new hope to 'non-essential' businesses across the borough - and the owner of a Carlton martial arts school believes there is finally a 'light at the end of the tunnel'.
Oliver Lovell, 26, of Royston, opened his Brazilian jiu-jitsu school in 2016 and admits the past year was something no-one could have prepared for.
But now thanks to the new roadmap out of lockdown, gyms are able to provisionally reopen on April 12 as part of step two of the four-step programme.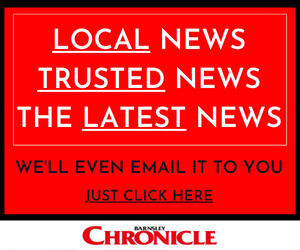 Oliver told the Chronicle: "The last year has been tough - luckily for us we're not a large franchise so our members are more like a family so they all continued to support us.
"They played a key role in keeping us running because we still had running costs like rent to pay - they've been a huge help.
"Now we're looking at being back open in April it means there's a light at the end of the tunnel."
When Oliver left school he immediately trained to work full-time in martial arts and he managed to open his first school in 2016.
"We closed in March and then reopened in July until October, and then reopened for one month before the full lockdown we went into - we've been closed fully for around nine months in the last year," he added.
"For me personally it was very tough because for the last ten years I've had a routine that I stick to but I think that it's show how quickly we can all adapt to different situations."
"It was a huge relief on Monday but we'll wait for the guidance to come out."