THOUSANDS of ex-miners in Barnsley are still in the dark over a promised pension increase - more than a year since the Prime Minister assured them they would receive more cash.
Dearne MP John Healey has accused Boris Johnson of breaking an election promise and has written to the Prime Minister in a last-ditch attempt to get him to stick to a pledge made in November 2019 during the General Election campaign.
He is reported to have made a 'categorical' assertion that miners would get their 'fair share' from the Mineworkers' Pension Scheme (MPS).
Mr Healey has been campaigning for years for changes to the MPS and its controversial 'surplus sharing arrangement', which means any surplus is shared 50-50 between the government and members.
When asked about the £4bn the government has taken from the scheme, the Prime Minister said: "We will make sure that all their cash is fully protected and returned, I have looked into it and we will ensure that's done."
However, Mr Healey said the assurance remains unfulfilled and urged the government to deliver its promise.
"Many miners took the comments to mean there would be changes to the surplus sharing arrangement," he added.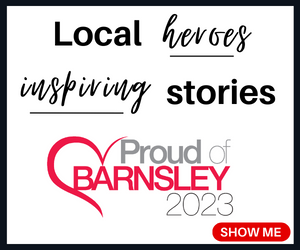 "If the government has no plans to change the scheme then they will have broken this firm promise they gave to miners and their families.
"It is time for the government to do what is right and take a reduced share of the surplus to allow more pension support for the mineworkers and their families."
Last year Mr Healey discovered that South Yorkshire has the highest number of members of the MPS in the UK.
One in five members - more than 27,000 - live in and around South Yorkshire, with 6,710 in the Wentworth and Dearne constituency alone.
He and other Labour MPs in Barnsley - Dan Jarvis and Stephanie Peacock - want more money to go to the miners, who take an average pension of just £84 a week.
"Former miners and their widows are currently scrimping and saving to make ends meet," Stephanie, who represents Barnsley East, added.
"Ex-miners worked down the pits for decades to power our country - all they want is a fair deal.
"For years pensioners have been subsidising the government and
I will continue to hold ministers to account on the issue of the surplus sharing arrangement, pushing for a review of the deal so that miners get their fair share.
"A fairer deal has been promised for far too long. We will work hard to ensure they get finally get some justice."