ONE of the oldest working miners in the country - who started life as a pit's pony driver at the age of 15 - is set to retire next month.
Wombwell's Keith Turton, 79, has announced he will step down from his tour guide role at the National Coal Mining Museum, in Wakefield, on March 1 after more than 25 years in the job.
He first started his career as a teenager back in 1956 at the Dearne Valley Colliery where he clocked up almost 40 years' service.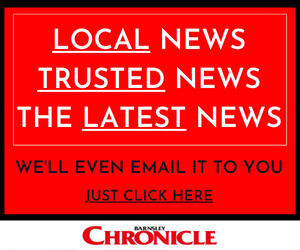 During his career, Keith, of Barnwell Crescent, was a dedicated mechanic and a surface foreman and continued his tireless work until the colliery was forced to close down.
After this, Keith was asked by a friend to start working at the National Coal Mining Museum sharing his experiences and highlighting the legacy of the mines.
His son, Mark Turton, told the Chronicle: "My dad loves his job and has loved his life and career working in the mines.
"Because of the ongoing pandemic, it was a good time for him bow out and start his well-deserved retirement.
"Due to his work at the museum, he is still classed as a working miner, making him one of the last remaining ones in the country.
"Mining was a family affair for my dad, as he's the youngest son of Richard Turton, another Barnsley miner.
"Keith has also been the chairman of Wombwell Scout Group for more than 35 years which he has actively loved.
"He's dedicated his life to his craft and has loved every second of it. Through his tours around the museum, he's been able to share his story with younger generations.
"We wish him a very happy retirement."