BARNSLEY still has the second-highest coronavirus infection rate in Yorkshire - as well as third-highest death rate in the UK.
In the week ending February 25, Barnsley had 167 cases of Covid-19 per 100,000 residents - the average area in England has just 82.
In that week there had been 412 new cases which was 20 less than the previous week, though it did bring the total cases in Barnsley to 17,147 as of March 2.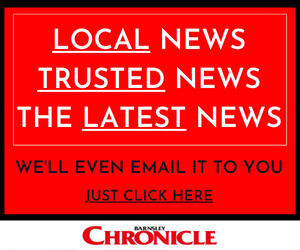 A total of 768 residents in the town have died within 28 days of a positive test as of March 2 - 192 of those deaths have been this year as Barnsley death rate per 100,000 is 311.1.
A spokesperson for Barnsley Council said: "Although we were below the national average rate through much of December and January, Barnsley is now above the national average.
"This is likely due to several reasons, including recent patterns of Covid-19 infections in Barnsley, and the susceptibility of our local population."