VETERANS met at Barnsley Town Hall to pay their respects to ex-Yorkshire Regiment soldier Captain Sir Tom Moore on the day of his funeral.
On Saturday morning, Barnsley bugler and veteran Paul Goose led the tribute with The Last Post, a minute's silence, a 30-second clap and a toast to the beloved fundraiser.
Captain Tom captured hearts after raising more than £30m for the NHS during the pandemic.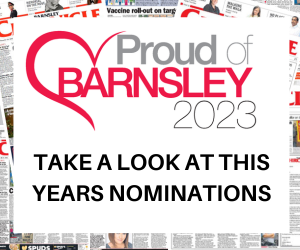 At the tribute on Saturday, members from the Yorkshire Regiment met with Paul at the town hall's war memorial to pay their tributes to the ex-Yorkshire Regiment soldier.
Paul told the Chronicle: "It was still a moving and fitting tribute to one of our own despite the lockdown.
"We wanted to give Tom a fitting tribute for everything he has done for the country throughout his life.
"I played The Last Post before his funeral while the wreaths were laid to give him his send-off.
"He's been an inspiration to us all and it was my pleasure to be able to play him off. I even got it note perfect this time.
"Through my time fundraising and as a veteran, he's been a big inspiration to myself and the country."