TRIBUTES have been paid to a popular magistrate, and hospital governor who died last weekend.
Harshad Patel died of a heart-related condition on Saturday.
A committed member of his community, the 66-year-old served as a magistrate for more than 20 years and was previously a science teacher for 30 years.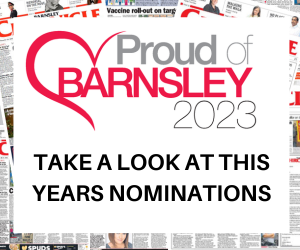 "He was a pleasure to work with," said Coun Dorothy Higginbottom, who served as a magistrate alongside Harshad.
"He always had a smile on his face and was so kind to everyone he met.
"I was absolutely shocked when I found out the news, it still doesn't seem real."
Among his achievements, Harshad was the chair of The Gujarat Association and had recently been re-elected as a governor of Barnsley Hospital and was due to begin his second three-year term.
In January, he was awarded the inclusion and social value award from the Magistrates' Association for his work in furthering the public knowledge of the criminal justice system.
The award acknowledged his work with members of BAME (black, Asian and minority ethnic) groups, in particular with helping women and their families.
Tributes to Harshad have been pouring in on social media, with people across the borough praising him for his dedication to helping people.
Former MP for Barnsley East, Michael Dugher, said on Twitter: "So sad to hear that Harshad Patel has passed away.
"I know from my time as MP just what a dedicated, charitable and lovely man he was.
"My thoughts and prayers are with all of his many friends and family."