A SOLICITOR known to many has died at the age of 72.
Stephen Smith, known as Steve or Smithy to his friends, was a legal legend in Barnsley, where he lived and occasionally appeared before the magistrates' court representing clients, and in Rotherham, where he practised at his firm Wilford Smith which he set up in 1981.
His death on Sunday came after he was diagnosed with a rare form of cancer in 2017, although he returned to work soon after his diagnosis and would walk from his Meadowhall offices to hospital where he would receive treatment.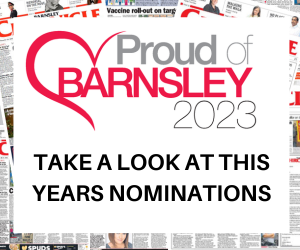 In a career that spanned more than five decades, he represented many people from different walks of life - with one of his more high-profile clients being Anthony Arkwright, who was sentenced to life without parole after murdering three people in Wath-upon-Dearne in 1988.  
Another was a miscarriage of justice case involving convicted murderer John Megson, who was eventually freed, after his case was shown on the BBC programme Rough Justice.
Steve was also an accomplished after dinner speaker, who appeard around the world, and an author, who could play the accordion and also appeared on stage many times interviewing well known comedians, and as a regular guest on his friend Tony Capstick's Radio Sheffield show.
His books included many humorous ones written about his experiences while dealing with members of the criminal fraternity, who loved him for his legal talent and his sense of humour.
He was made an MBE in 2006 and granted the freedom of the borough of Rotherham in 2011.
Steve lived in Wombwell with his wife, Jennifer, and was a patron of the PACT children's cancer charity in Sheffield.
His daughter Rebecca Smith-Bains said: "My dad helped so many people in his life, always with humour and humility.  
"He was so well respected that in the few hours after he died we received more than 170 messages of condolence and that number is growing by the hour. He spent a lifetime defending the rights of the underdog.
"I remember him explaining how everyone had the right to a good defence: 'I remind people that everyone has a right to be defended, especially if they haven't done anything wrong, and if we all thought it was wrong to fight for the man in the street, we would be a very poor world indeed', he would say."