BARNSLEY is set to receive a share of more than 200 police constables as part of plans to considerably grow the number of officers to allay residents' fears over a lack of on-the-street bobbies.
South Yorkshire Police received government funding for 149 posts between April 2021 and March 2022, but force bosses have committed even more funding to make sure the area's four districts receive their fair share.
It means a total of 228 will join its ranks in the next 12 months - and South Yorkshire Police and Crime Commissioner Dr Alan Billings confirmed it will mean more presence is noticed on Barnsley's streets.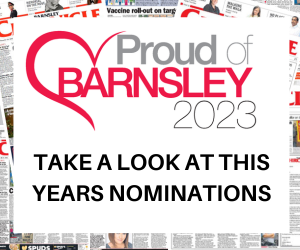 He added: "For ten years we've faced cuts in grant and police numbers, year-on-year.
"During that time organised crime gangs expanded their drug-dealing activities and we saw a gradual rise in serious violence.
"That was a serious mistake and the commitment to restore the officers lost during that time is an acknowledgement of that."
Barnsley now has policing 'hubs' in the town centre, Cudworth, Goldthorpe, Hoyland, Kendray, Penistone and Royston - all of which will receive new staff as a result of the recruitment drive.
Almost half of Barnsley residents taking part in a police survey believe local crime levels have increased in the last 18 months - despite more officers working to reduce incidents across the borough.
Local leaders - particularly parish councillors - believe the public perception is down to a lack of traditional on-the-beat bobbies, but Dr Billings revealed this will be put right with the new recruits.
"Put simply, there will be more high-visibility jackets on the streets," he added.
"We had already announced a recruitment process, funded through the council tax precept last year, and were working towards an additional 220 officers by March 2023.
"However, it is not enough to restore the cuts. The nature of crime has changed and we need more officers, not least in neighbourhood teams and in investigative capacity.
"Survey respondents indicated they do expect to see a more visible police presence within local communities and they would like to see the force focus on priority areas.
"This includes tackling serious violence, gang activity and tackling neighbourhood crime, including antisocial behaviour, burglary and vehicle-related criminality."
Chief Constable Stephen Watson said: "We know people want to see more officers and we're pleased to be able to deliver this.
"This is great news for the force but most importantly, this is great news for residents.
"By adding these roles we will be better equipped to address the issues which cause the most concern to local people.
"South Yorkshire Police continues to be the most-improved force in the country over the past three years. We are sustaining this momentum, we have great aspirations and we are determined to do the very best for the public whom we serve.
"We will have more police officers doing more policing and doing it well."