ENVIRONMENTAL activists' pleas for work to stop on a delivery giant's £60m parcel hub after thousands of tons of coal was removed have been dismissed by Barnsley Council.
Work has already started on delivery giant Hermes' £60m project off Tankersley Lane in Hoyland, which is set to become Europe's largest parcel distribution hub.
Planning reports revealed the 46-hectare site had been the location of extensive opencast mining - which started in the 1940s - but campaigners urged the local authority to step in after HGVs were witnessed removing an estimated 30,000 tons of coal.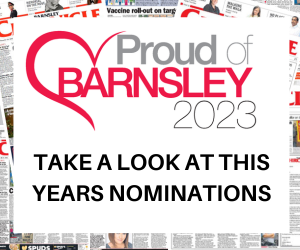 Campaigners from action group Rebuilding Environment and Community in Hoyland (REACH) urged an immediate stop notice to be issued as a result over worries that the coal would be burnt, exacerbating concerns over the borough's climate emergency.
A spokesman said: "We're witnessing a scandal - we're asking Barnsley Council to tell us what was known about the large coal seam at the planning stage and what information has been provided to the public.
"We also call upon them to explain allowing coal to be transferred from the borough, given they have declared a climate emergency.
"The constructors, the developers and the client need to stop the transfer of coal until such time that the community can be assured that the coal will not be converted to coke or burnt.
"As part of rebuilding the environment we must demand that this coal is not burnt. There are now technologies that render coal unnecessary and there is far too much environmental harm caused by this development already.
"Not one tree, hedgerow or blade of grass remains to be seen. This was all fields and hedges, with a large flock of sheep, and an abundance of wildlife."
However, the council confirmed in a statement that the transfer of coal is common during industrial projects.
Coun Tim Cheetham, cabinet spokesperson for regeneration and culture, added: "Across Barnsley it's common to come across small and shallow coal seams during the earthworks phase of construction projects.
"Where this is the case, such coal workings have to be removed to avoid land stability issues.
"Given that quantities are usually modest, local planning authorities are not involved in the incidental coal agreement process.
"In this case, we can confirm the coal being removed is to be mixed with other materials and used within the cement and concrete industry."
Two seams were opencast mined at the site - known as Dunsil and Swallow Wood - and a planning report said problems can be posed to large warehouses due to backfilling trenches resulting in 'unpredictable' ground settlement.
The REACH spokesman added: "Now it has all been bulldozed and will soon become the home of the largest distribution hub in Europe with over 500 lorries going in and out each day, supported and approved by Barnsley Council.
"Residents say they are shocked and feel uninformed of the extent of the three masterplans which combined will decimate all the countryside around our area.
"This is a climate emergency and those that are responsible for the devastation of our landscape also are failing to protect us."