A CAMPAIGN spearheaded by the grieving brother of a popular mum-of-two who was fatally struck by a stolen HGV occupied by four 'career criminals' will result in life sentences being available to judges following a two-year battle with ministers.
Johnny Wood - backed by Barnsley East MP Stephanie Peacock - has been campaigning for a change in the law since his sister, 58-year-old Jacqueline Wileman, was killed when walking on Common Road, Brierley, on September 14, 2018.
The 14-year maximum term available to judges overseeing death by dangerous driving court cases will be scrapped completely in favour of life tariffs previously reserved for manslaughter and murder.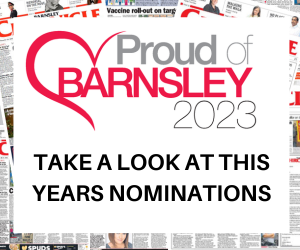 David Mellor, Wayne Carroll, Alan Mawhinney and unlicensed driver Karn Hill were convicted of causing death by dangerous driving and received between ten-and-a-half and 13 years in prison, despite Judge Jeremy Richardson QC telling the criminals - who had clocked up almost 100 convictions between them - he would have increased the sentence if the law allowed.
However, the government passed a revised sentencing bill in Parliament on Tuesday following a long campaign by Johnny and his family.
"It's a relief and we're all over the moon," Johnny, from Grimethorpe, told the Chronicle. "It's been a long journey but I truly hope the sentences which will be available to judges will make people think twice.
"We've been failed as a family as the lowlife group responsible for Jackie's death should not have been on the streets, driving the stolen lorry and stealing fuel for three days before they hit her.
"Even the judge said he wanted to impose longer sentences but he wasn't allowed to do so, which says everything. This law had to change and from that point on, we've been campaigning to put that right in Jackie's memory.
"Jackie was a shining light in the Grimethorpe community and was loved by everybody who knew her, but her death could have been prevented if the government acted quicker, if police numbers hadn't been cut and the Probation Service had done a better job with known offenders.
"Unfortunately it took a case like Jackie's to really push this forward but we got there.
"Having a local MP like Stephanie has helped so much as her team have been brilliant throughout and really pushed us over the line."
In the days prior to Jackie's death Mellor took the lorry from his employer, Barnsley-based City Freight Services, and held the vehicle to ransom claiming he was owed two-and-a-half weeks' wages.
Having had its registration reported by the firm, a police officer travelling on Common Road - PC Paul Skeoch - came across the vehicle and turned around to follow it but Hill, who was 23 at the time, sped up and drove at 'top speed' before failing to negotiate the bend.
The HGV hit three cars, Jacqueline and damaged a house which had to be re-built.
A vodka bottle and drug paraphernalia were found in the cabin by investigating officers, Hill failed a roadside breath test and it was revealed to the jury in the case that Carroll had spent time behind bars for a previous conviction for causing death by dangerous driving following a hit-and-run in Havercroft in 2014.
All four were convicted of causing death by dangerous driving, although Hill's pre-trial guilty plea meant he automatically received a 25 per cent sentence reduction and the men will be eligible for parole upon completing half of their sentences.
Stephanie said: "Changes to increase the maximum sentence for death by dangerous driving from 14 years to life imprisonment are long overdue.
"Jackie's family have waited far too long for justice following her tragic death more than two years ago.
"The men convicted of causing her death were only given sentences of between ten to 13 years in prison, so they will be eligible for parole after completing only half that time.
"After years of campaigning alongside Johnny for tougher sentences for dangerous driving, I am pleased the government finally published the sentencing bill.
"The new law will mean those that are found guilty of dangerous driving can be sentenced to life imprisonment.
"Every part of the system let Johnny's family down but this change in the law will mean that families will not have to suffer the same sense of injustice."