A FUNDRAISING pair who ran four miles every four hours for 48 hours have thanked residents for helping them raise more than £1,800 for Barnsley Hospital workers.
John Powell and his friend Sam Smith, both from Dodworth, teamed up to run 48 miles last weekend in a bid to raise funds to frontline workers who bared the brunt of the pandemic.
John, 29, and Sam, 25, who met through playing football and keeping active, have said that this was one of the biggest challenges they've faced.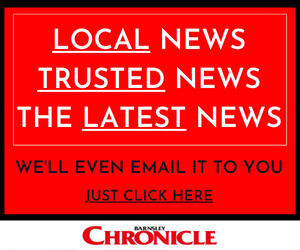 John told the Chronicle: "We were inspired to take on this challenge by an American ex-Navy seal David Goggins who originally came up with this idea.
"We set off last Friday morning on our first four mile run, but as things went on, the challenge became much more difficult.
"I'm so grateful I did this with Sam because when I was flagging he would spur me on and motivate me to keep going and vice versa. It was a complete joint effort.
"On each run, we did a different route across the borough but made sure we ran passed Barnsley Hospital every time to pay our respects to patients and frontline workers."
The pair started an online fundraiser for people to donate before the run, but were overwhelmed when the funds exceeded their initial target.
"Once we'd completed the challenge, we raised £1,800 which was absolutely amazing and more than we anticipated.
"All the money raised will be going directly to the NHS Charities Trust and our brilliant frontline workers, especially after the year we've all had.
"I can't believe people have put their hands in their pockets at a time like this when people are struggling. It means the world to us."