MEDICS in Barnsley are working 'extremely hard' to get on top of a backlog which has seen some residents wait almost a year for vital appointments as a result of the ongoing pandemic, the Chronicle can reveal.
Fresh assurance has been given this week after Barnsley MPs signed a cross-party letter calling for more government investment to address the growing numbers - said to be approaching 10,000 for breast cancer alone in the borough - awaiting an appointment, test or treatment.
An average of 700 people die from cancer in Barnsley every year and local MPs have called for urgent action to address the backlog - before it's too late.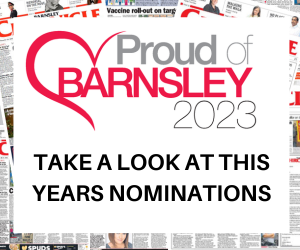 Mammograms and smears have come under the spotlight in particular following the death of 30-year-old Taryn Coles, from Athersley, who lost her life to cervical cancer just three months after her diagnosis.
If diagnosed earlier - when Taryn's symptoms first showed months before - her family believe it could have saved her life.
A Barnsley Hospital spokesperson told the Chronicle: "Our staff are working extremely hard to make sure people can safely get the appointments, tests and treatments they need.
"Our screening services are open, ready and able to receive patients.
"We would urge anyone who is contacted for an appointment to attend.
"If you are at all worried about a symptom that could be a sign of cancer, please make an appointment with your GP."
Acclaimed Barnsley author Milly Johnson backed the town's MPs' calls.
She said: "If we ever have symptoms that trouble us, it's natural to be scared, easier to rationalise them away, pretend that if we don't acknowledge them, they don't exist.
"The trouble is, they don't go away, they get worse if ignored but if they're acknowledged and help is sought, a life could be saved.
"We are in the thick of the pandemic, but other diseases and health issues still exist and if you have worrying symptoms you absolutely must go and get them checked out.
"I have been waiting for a mammogram invitation - they're running about nine months behind as I found when I rang up to find out why I hadn't been called."
Dan Jarvis, Barnsley Central MP, said: "It's estimated it would take cancer services running at 120 per cent capacity for two years to clear the backlog in cases.
"This simply cannot be achieved by pushing staff - many of whom are already exhausted after a year of almost ceaseless pressure - to work harder.
"There needs to be an intervention from the government to restore services to pre-pandemic levels.
"That means ensuring hospitals have access to the latest diagnostic equipment to identify and detect cancer as early as possible and scaling up the provision of treatments."
The Barnsley Clinical Commissioning Group (CCG), which is responsible for healthcare in the borough, assured residents they will be seen.
Despite additional pressures brought on by coronavirus, all local screening services are operational.
A spokesman from the CCG told the Chronicle: "Our message remains that cancer and screening services are open, ready and able to receive patients so anyone who is concerned about a possible cancer symptom should contact their GP and come forward for a check.
"Covid-19 has put significant additional pressure on NHS staff and our services and we are working to ensure that those waiting for an invitation will receive one as quickly as possible and encourage those who have an appointment to continue to come forward."