THE family of a seriously ill youngster were celebrating after reaching the £100,000 fundraising mark - and they're hoping to hit their overall target later this year.
Louie George Wood was born prematurely at 28 weeks, weighing just 2lbs, and then suffered a bleed on the brain, chronic lung disease, suspected sepsis, anaemia and stomach issues.
The four-year-old has quadriplegic spastic cerebral palsy, periventricular leukomalacia - a type of brain injury in which cysts form on the brain - and global developmental delay.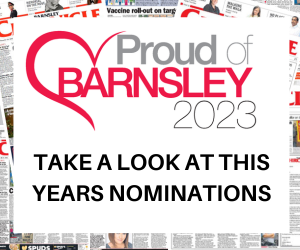 Last week the family reached the milestone of £100,000 and are now £20,000 shy of their target, which they need for Louie's vital surgery to allow him to walk and make home adaptations.
Spells of lockdown slowed down fundraising for the family but Louie's mum, 34-year-old Jodie Morgan of Greenside in Mapplewell, says she is ecstatic after raising almost £50,000 despite restrictions.
She told the Chronicle: "When we hit it I was crying because it was so emotional - even though we knew the figure was creeping up we still couldn't believe it.
"We knew what we needed to raise but we never envisaged raising this much - we're completely amazed.
"We're so humble with all the support and people are really coming together for Louie, it's really overwhelming.
"Even though people are struggling people are still helping out - we've managed to raise around £50,000 and you just find yourself thinking how on earth have we raised that much?"
Louie is set to turn five on March 21 and throughout lockdown Jodie says he has been understanding more and he acts like a 'little boy'.
Fundraisers are constantly being set up for the youngster - the latest a bumper raffle by those at Windhill Post Office.
"We're still really blown away by the local community but all the fundraising goes further than that - Louie seems to be stealing people's hearts," Jodie added.
"Louie is doing amazing and he turns five on March 21 which seems so bizarre, but he's now like a little boy.
"He's understanding a lot more now and he's trying to talk - he's a complete inspiration because on paper he shouldn't be doing what he's doing.
"If we can pull anything good out of lockdown it's that Louie is doing really well."
Part of the funds raised will go towards the adaptations to the house to ensure that Louie can live his life to the best ability, but Jodie found out their house is not suitable for the adaptations and an extension must be created.
"It's been a very busy week as we hit £100,000 and we were looking for the adaptations of the house but we found out that the layout isn't quite right," she added.
"It's now turning into DIY SOS because we've had so many people looking to get involved with the house and we think we might have finally found help - it's all unravelling."