Carlton Morris is delighted by his goal-laden start with Barnsley, despite starting the majority of the games on the bench.
The striker, who signed from Norwich City in January, has scored five goals in 14 appearances, only three of which have been starts. He has scored a goal every 118 minutes for the Reds.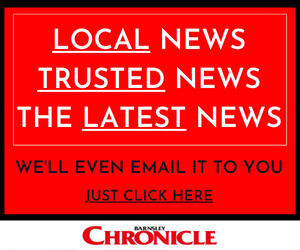 He told the Chronicle: "It's a good return but a lot of it is down to the lads who have been different class.
"I have got a lot of other assets to my game, but the goals are a great bonus and hopefully they continue.
"There is a lot of rotation, which the gaffer is reaping the rewards from.
"He has to do it because we play with a lot of intensity.
"I am doing well with it, scoring and playing well. I am not the type of player to bang on the door and ask for a start."
How has Morris – who was loaned out by Norwich to various clubs, mainly at lower levels – found the step up to the Championship?
"It's a bit different from my first experience in the Championship at Rotherham (in 2017) when they were in a relegation battle and I was coming off the back of injuries. This is a much more positive experience. Football is 11 men against 11 at the end of the day. There are special players out there but I think of myself as able to compete with the best of them and I always back myself at any level."
Morris has helped Barnsley into the top six but is not thinking about where they might finish.
"I haven't looked at the league table in weeks. We had our first target which was 50 points, then I have been taking it game by game. I am that sort of player anyway but the instructions that are coming down are to take it game by game. We just try to get the best result out of the next game and beat what is in front of us."
Morris has found it very easy to settle into the squad at Barnsley.
He said: "Footballers can go through their whole career without being in a dressing room like this.
"There are no bad eggs and no one you don't want to be stuck one-to-one with, it's just a good down-to-earth group of lads.
"At Shrewsbury (where he was loaned out in 2017/18), it was fairly similar with a real tight-knit squad. I have been in dressing rooms when you are not made to feel that welcome, but here you feel settled straight away."
The international break will last for two weeks after tomorrow's home game with Sheffield Wednesday.
Morris said: "I am looking forward to the time off but, at the same time, we are in a really nice flow at the moment.
"You have people like Al Mowatt and Cauley Woodrow playing a ridiculous amount of minutes. The fixture list is a mess because of Covid.
"I would have thought they needed a break a few weeks ago but they never seem to show it – they are robots these lads. It is a pleasure to see. The break will do the squad a lot of good."
Several managers and players have maligned Barnsley's style in recent weeks.
Morris said: "It's harsh but I couldn't care less, to be honest.
"It's all just noise to me. Let them say what they want to say. We have an identity and that's all that matters."