YOBS have dished out more damage at an antisocial behaviour-hit sports ground in Kendray.
Last weekend, police received numerous reports of youths damaging the perimeter of the 5IVES Community Sports Club pitch, on Kendray Playing Fields, to gain access.
Vandals damaged the venue's nets and kickboards which will set the club back thousands of pounds.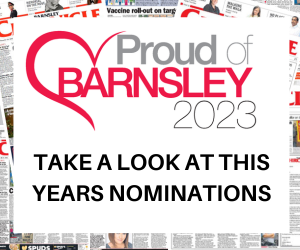 It comes after bosses forked out more than £10,000 on new netting and astroturf after similar damage was caused months prior.
Ross Logan, from 5IVES, told the Chronicle: "It stops further investment in the facility.
"If you are local, please help us by reporting incidents to the police if you see anything."
A police spokesman added: "A number of youths attended 5IVES to drink alcohol and damage the pitches.
"This appears to be an ongoing issue that occurred throughout last weekend.
"Officers have been patrolling the facility and have caught a number of youths using the pitches.
"The facility is currently closed due to Covid-19 restrictions, therefore the public should not be using the pitches."