A MULTI-MILLION pound transformation of Barnsley Hospital's emergency department which has yielded a standalone department for children will open tomorrow - after workers completed the state-of-the-art facility despite the ongoing pandemic.
The new unit will provide care for young patients requiring urgent help and assessments and will be open 24 hours a day, seven days a week.
An extension at the front of the current emergency department was recently completed and both the kids' A and E and assessment unit will work together more closely thanks to their neighbouring facilities.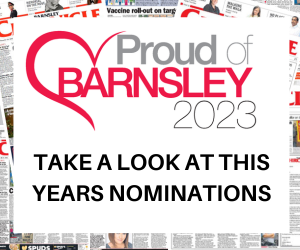 Previously, the two services were in separate areas on the hospital site, so now paediatric specialists can work together in closer proximity with improved communication, leaders revealed.
Chief executive Dr Richard Jenkins said: "Any family needing to bring their child to hospital would naturally be concerned and families have also been worried about Covid-19 and the risk of infection.
"Our new facilities will provide seamless care which is child-friendly and supportive for families and carers.
"It means children who arrive with injuries from accidents, infections or other conditions can be seen in a specialist area.
"The new units have space for all the teams and equipment needed and they will also let the current emergency department free up some of the space it has had to use to ensure staff and patients are safe during the Covid-19 pandemic.
"We want to welcome and reassure families and hope the prospect of visiting our new dedicated unit will provide extra confidence for parents."
The £3m work also enables the hospital to free up its capacity - yielding a 50 per cent increase in major bays - to treat adults in the current emergency department.
Medical director Dr Simon Enright added: "The development is in line with regional and national NHS ambitions to 'future-proof' local hospital services as demand for care grows.
"The new unit will also afford our emergency care teams much more physical space which will support infection prevention and control protocols we implemented during the pandemic."
Work was necessary, according to a hospital report, to reduce the number of youngsters being admitted for a stay when they could be treated with less disruption in the child assessment unit (CAU).
The former emergency department was designed to cope with about 150 patients a day, but had to cope with up to double that in months before the plans were announced.
It said: "Regionally, 85 per cent of children stay in hospital for less than 48 hours with many needing less than a 24-hour stay.
"These children are often admitted to an inpatient paediatric unit, however a significant number of them might most appropriately be seen in a short-stay unit.
"Bringing together the children's emergency department and children's assessment unit into a co-located integrated model will deliver a better patient experience for children and families accessing urgent care.
"It will also improve privacy and dignity for emergency department patients and allow our teams to work together more closely."