POLICE and hospital staff have been thanked for finding an elderly man with dementia after he wandered out of Barnsley's A and E department.
Malcolm Robinson, 82, of Overdale Road, Wombwell, had been taken to the hospital last Tuesday afternoon by a care worker concerned about his blood pressure.
He left his home on at around midday and spent several hours at the hospital before leaving while he was receiving treatment at around 6.15pm.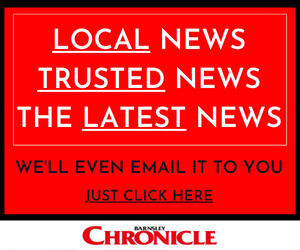 Malcolm was safely found and returned to the hospital at around 11pm, and his brother Neil praised the response of local police officers, fire service and hospital staff.
"The nurse turned her back and he disappeared," said Neil, 80, of Windmill Court, Wombwell.
"He wouldn't have known where he was, and they found him wandering around in Redbrook.
"They need a bit of praise now and again, so I just want to say the police were very good."
Sergeant Ben Taylor, who led the operation, said: "This was a great example of partnership working, where a number of organisations worked together to find Malcolm.
"Officers from my team worked together with National Police Air Service (NPAS), the fire service and a dog handler who all assisted with the search to locate Malcolm.
"After a couple of hours, he was eventually found in the Redbrook area of Barnsley, safe and well.
"I would personally like to thank everybody involved in the search, this really was a team effort which I'm pleased to say had a happy ending."