BARNSLEY shot to the top of the coronavirus infection charts this week after new figures showed the town has the worst rate in the whole of the UK.
It was revealed on Monday that Barnsley's most recent Covid infection rate per 100,000 residents was 195.7 - Hull was second with 171.7.
As of March 20, more than 18,000 residents had tested positive for the virus in the town - more than 5,000 of those have been in the last three months.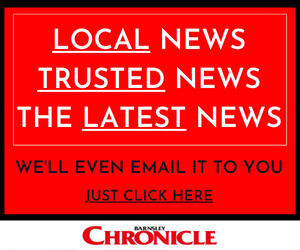 The town's death rate is also among the worst in the country with a rate of 317.2 per 100,000 - as 783 people have died in the borough to date.
Julia Burrows, director of public health, said: "We have seen a rise in Barnsley's new case rate recently.
"It follows the full reopening of schools, and the start of regular asymptomatic testing in schools and for households and carers of children.
"Asymptomatic testing is now also happening in more workplaces.
"All this testing has identified a higher number of positive cases without symptoms that we would otherwise not have known about, but it means more people know they need to isolate to reduce spread which is a good thing.
"We know the increase reflects a higher number of younger, low-risk people testing positive as a consequence of increased asymptomatic testing which we have been doing a lot of in Barnsley.
"We have some of the highest testing rates in the country.
"However, as you know, we already have a high baseline so any rise in cases can be worrying.
"And I have written before about our susceptible population, so we always need to be careful that the positive cases in our low-risk population do not transmit to those who are at higher risk of harm from catching Covid-19."
Ms Burrows admits that there are certain occasions where residents are unable to prevent the spread of Covid, but she has urged people to follow the current guidance.
"We know that transmission of Covid-19 is more likely to happen in the circumstances many Barnsley residents experience that are beyond their control, such as being unable to work from home or mixing of households for essential reasons such as childcare bubbles," she added.
"In our borough, a lower proportion of people can work from home, due to their job role, which means being out in the community and mixing with other people more.
"As I've said before, reducing the risk of infection and of passing it onto family and friends depends on the efforts of every single person in the borough and we all have a role to play in what happens next with regards to our journey out of lockdown.
"We want to keep on track for the relaxations of restriction that we are all so looking forward to and don't want anything to derail that."