A FRESH attack has been launched against a giant 402-home estate which will 'ruin' a village's identity - and councillors have been urged to speak up on the behalf of campaigners after being absent from an online showdown.
Barratt Homes and David Wilson Homes, the two firms behind the scheme on Wellhouse Lane, Penistone, say the houses are much-needed.
The land is allocated for housing development in Barnsley's local plan, which sets out how the council will manage physical development of the borough on behalf of residents and businesses.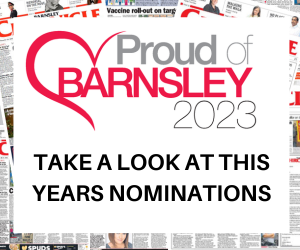 The proposed development will offer two, three and four-bedroom properties of which around 30 per cent will be affordable homes.
However, residents have blasted the scheme for its size and knock-on impact it will have on road safety.
"They will be a defining characteristic of the town and that will be a shame," resident El Oakes said in an appeal for councillors' support in objecting to the proposals.
"There will be an impact on Penistone and the wider landscape.
"Also, people have not been able to discuss this due to the Covid restrictions.
"Wellhouse Lane is to be the main access point.
"Visibility is not good around the bridge area and it is usually single track due to parked cars.
"How will this road cope with more vehicles? We find it hard enough to get out of our homes now.
"There will be more accidents.
"Many homes are already flooded due to overuse of the land and there is no indication as to how water flow will be managed.
"There are no amenities and there will be 80 to 90 more school-age children who won't be walking to school, whatever anyone says."
Ms Oakes said poor parking provision in the town would be unable to cope with extra vehicles and this could drive shoppers away from the centre.
"This development will change the face of Penistone and won't fit in with the landscape," she said.
To an outcry from the community, Barratt Homes and David Wilson Homes submitted plans for 459 new houses early last year but have now put forward a new scheme for 402 properties at the site.
Penistone Town Council's Joe Unsworth said: "I am disappointed there were no borough councillors present for the meeting on this - there's enough of them and we only meet once a month after all.
"The site is in the local plan for housing so it will be developed for homes, but we have to do as much as we can to mitigate adverse features.
"This has been controversial from the start. We are not happy with the number of three-storey and dormer homes - the saving grace is they are in the middle of the development and so not so prominent."
He said an interesting point had arisen concerning Section 106 cash, which is paid by developers to communities affected by large projects.
"Because the number of homes have been reduced, so could the amount of funding," he added. "The initial figure was £3.4m with most going to schools and chunks to the rail station and green spaces.
"But now the development has been scaled down, they could equally scale down the money and I reckon it could drop to around £3m."
Coun Hannah Kitching, who represents the Penistone West ward, says current restrictions make it impossible for public consultation to take place as they usually would.
"I would normally be out delivering leaflets and knocking on doors to give people full details of what is involved and what they should be submitting if they want to object or raise issues," she added.
"It is disgraceful that this is happening and it only benefits the developer. I am not happy at all.
"Wellhouse Lane is designated in Barnsley's local plan for housing so that ship has sailed.
"It is a developer's world right now but it should not be at residents' detriment as it's out of their hands."