A CASH-STRAPPED theatre which has been forced to close for more than a year has been given a vital lifeline after receiving a grant to boost its post-pandemic recovery.
The Lamproom Theatre, on Westgate, has been awarded £26,000 from the second round of the government's Culture Recovery Fund.
The funding pot has already helped Barnsley Youth Choir, The Civic and two cinemas - Penistone Paramount and Parkway - in the borough.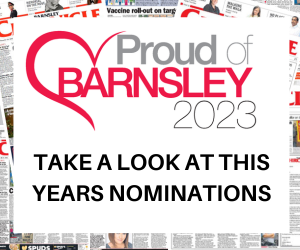 The cash will go towards the Lamproom's transition towards a full opening in time for the autumn season - starting in September - before the busiest period of the calendar at Christmas.
The funding will provide essential support as restrictions continue to ease, allowing the theatre to finally open for audiences later in the year.
Manager Ruth Pearson told the Chronicle: "In March 2020, the lights went off in our theatre and it was not known when they would be turned back on.
"This funding gives us the confidence to be able to plan ahead as we prepare to welcome audiences back to live events during the next few months.
"We can ensure that everyone feels safe and valued as they visit us and bring the life back into our town centre."