BARNSLEY Council has released a response to the risk of asbestos exposure in schools after a campaign group urged authorities to 'act quickly'.
The warning comes from campaign group Airtight on Asbestos, who say that CLASP (Consortium of Local Authorities Special Programme) schools have become increasingly dangerous with age.
Barnsley East was announced as one of the constituencies with the highest number of CLASP schools, with four schools currently maintained by the council.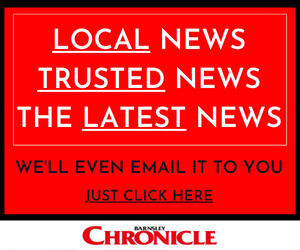 Matt Gladstone, executive director for place, said: "The education of our children and young people in high-quality, healthy learning environments is a priority for our council.
"In the Barnsley East area, seven of the original CLASP schools were demolished as part of a major schools refurbishment programme which ran from 1993 to 2012 and resulted in the construction of new state of the art schools.
"We maintain four schools which were built by CLASP in the post-World War Two era."
The council say that they manage in accordance with the current health and safety regulations, and that if any parent has a concern they can contact their child's school and ask about their asbestos plan.
"We manage asbestos in accordance with current Health and Safety Executive (HSE) requirements and the guidance issued by the Department for Education (DfE) in October 2020," he added.
"Where the school is operated as an academy, the trust still must implement their own asbestos management programmes and the HSE guidance also must be followed.
"Any parent in Barnsley who has any concerns about this issue can contact their local school and request the school's asbestos management plan.
"This records when the school was last inspected, whether asbestos was found and what plans the school has to manage these materials and mitigate any risk to teachers, pupils and school users."