A SHAFTON man who spearheaded a campaign to have a bus shelter installed several years ago has blasted vandals who smashed in panes of glass.
Parish councillor Les Holt started a petition to have a shelter fitted on Redthorne Way having seen people stand on a muddy patch of land waiting for buses.
He gained more 100 signatures and the shelter was installed by the South Yorkshire Passenger Transport Executive (SYPTE).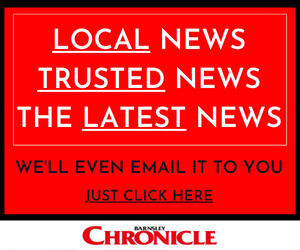 However, it was recently vandalised - and Les has spoken out about mounting concerns with antisocial behaviour in the village.
"It's a huge disappointment as we did a lot of positive work to get this installed," he added. "It was needed and people use it, so when incidents like this happen it's disgusting to see.
"Hopefully police will continue their patrols and gain information on who's responsible."