CONTENTIOUS plans for up to 118 homes which sparked fury from locals and was objected to by local councillors could yield more than £1m in cash set aside for loss of amenity, a document has revealed.
An application was lodged with Barnsley Council's planning department for residential development of land off Hay Green Lane, Birdwell, by Rotherham-based Harworth Group.
The 3.59-hectare plot, on the eastern edge of Sheffield Road, is currently mostly private grazing land and allotments but has been allocated for development as part of the council's local plan - which sets out housing and industrial development for the future.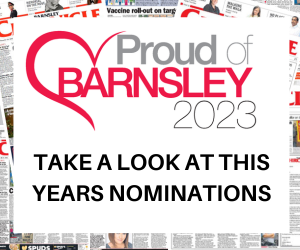 The plans - although still in their outline form - are set to be passed on Tuesday, with a report revealing £688,000 will go towards education provision, £209,000 for public open space, £89,000 to boost sustainable travel and £124,000 for improving public rights of way.
Primary schools such as Birdwell, Hoyland Common, Hoyland Springwood, St Helen's and West Meadows will share the cash, as will Kirk Balk Academy.
Highways improvements - including a renewed zebra crossing, yellow lining and bollards at the junction of Sheffield Road and Hay Green Lane - are also included in the pre-agreed terms.
The report said: "Rockingham ward members remain sceptical as to the effectiveness of the highways mitigation proposed at the junction with Hay Green Lane, and though the upgrade to the public right of way is welcomed, it is not considered sufficient to overcome the highway safety and capacity concerns that they have.
"Firstly it should be stated that matters relating to layout, appearance, landscaping and scale are all reserved and therefore only the principle matter of access as well as some other supplementary topics covered by the site policy shall be assessed.
"This is an allocated housing site in the local plan with an indicative yield of up to 118 houses."
Consultation has already taken place on the would-be development, which yielded 46 objections last summer and 29 during another period in February, with Couns Chris Lamb, Jim Andrews and Nicola Sumner backing rejection calls.
Their main concern is traffic, particularly at school drop-off and pick-up times - which already see cars on Hay Green Lane back up onto Sheffield Road at peak times of the day, with Birdwell Primary School sited on on the corner of the two roads.
However, the report added: "Overall the development is recommended for approval to board members - the site is an allocated housing site within the local plan which largely establishes the principle of development being acceptable.
"The developer has undertaken detailed analysis of the scheme's potential impact on the highway network and has provided a variety of measures that go beyond the requirements identified by the council, ensuring highway capacity and safety are maintained at the junction of Hay Green Lane and Sheffield Road."