THE chairman of Shafton Parish Council has hit out against young yobs following a spate of antisocial behaviour incidents in the village.
Gangs of youths who have been parading around Shafton Park, off High Street, are becoming a danger to the public by leaving smashed glass bottles - and Dave North believes that more needs to be done to combat the behaviour.
He told the Chronicle: "It's absolutely unbelievable - it seems to be a common thing that's happening in all communities in Barnsley.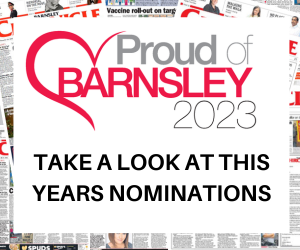 "It's beginning to seem that everywhere you go there's incidents of vandalism and it's definitely not getting any better."
Dave admits it's becoming more dangerous for dog walkers in the area, and wants Barnsley Council to do more to support them.
"If they've had a drink in a glass bottle then instead of taking their litter home with them they're smashing the glass on the floor," he added.
"It's becoming dangerous for dog walkers and young people who are walking in the park.
"It's not good at all but we're trying to get on top of it - it's all about whether or not the council can help and do something about it."