COUNCIL enforcement bosses whose investigations resulted in a fly-tipper's prosecution have warned others that their behaviour will not be tolerated in the borough.
Kyle Craymer, of William Street in Rotherham, pleaded guilty to a fly-tipping offence on April 7 at Sheffield Magistrates' Court.
He was fined £320 and ordered to pay a total of £1,744.50.
Two vehicles, a white Citroen Berlingo and a silver Ford Mondeo, were also seized and crushed as part of the investigation.
Mr Craymer pleaded guilty to the charge that he deposited controlled waste at Chapel Lane, Thurnscoe.
The waste consisted of an old bath, bathroom suite, tiles, bags of plaster and plasterboard, empty cardboard boxes, plywood, polystyrene, several bags of household waste and other generic items.
Wendy Lowder, executive director for adults and communities, said: "There is no excuse for fly-tipping and we have a tough stance against those dumping waste in our borough.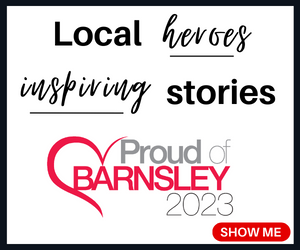 "As part of our #EverybodyThink campaign we're working to tackle fly-tipping in Barnsley by clearing up dumped waste across the borough and taking action against those that dump it.
"Our enforcement team have been doing some great work to crack down on fly-tippers in the area."
It's the latest in a string of convictions secured by the council's Safer Neighbourhood Service officers, whose role is partly to prosecute fly-tippers, following successful stings on perpetrators across the borough.
Reports of fly-tipping on the borough's roads and public spaces are up by more than a third, with 5,254 incidents recorded last year, compared to the previous year's 3,893.
Environment director Paul Castle said the 'dramatic' rise had seen numbers higher than they were in 2016 when the council launched its targeted campaign.
Tipping on secluded country roads and bridleways, alleyways and other hotspots such as urban backings between streets and roads - like where Craymer's dump was - continues to 'cause a headache'.
"It won't go unnoticed that fly-tipping has increased dramatically," said Paul.
"The numbers we have got unfortunately are higher than when we kick-started our work a few years ago.
"We will be reusing some of the things we did before to try to reduce levels that unfortunately have been raised as a consequence of lockdowns over the last year."
Coun Chris Lamb, Barnsley Council's cabinet spokesperson for environment and transport, added: "We can attribute a large proportion of the increase in fly-tipping to waste generated from households
"However, we're committed to reducing instances of fly-tipping in Barnsley and take environmental offences very seriously.
"Thanks to work from our enforcement team we're cracking down on those who fly-tip in our borough, and those who are irresponsible with their rubbish.
"Most instances are small and are more than likely to come from a single household.
"As part of our #EverybodyThink campaign, we're letting residents know how they can be responsible with their rubbish and help us crack down on fly-tipping.
"More information about the campaign can be found on the council's website.
"Unfortunately we have seen an increase in fly-tipping across the borough between 2019 and 2020.
"For the year 2019, January to December, we had 3,893 reports of fly-tipping - still too many in my opinion.
"Regrettably, in 2020, we had 5,254 reports of fly-tipping which is an increase, year-on-year, of 35 per cent.
"We have been historically strong in reducing the levels of fly-tipping, and we will again bring together teams from across the authority as well as external partners to reduce the rises we have seen."
* Fly-tipping can be reported online at barnsley.gov.uk/everybodythink and information on known offenders can be shared confidentially by emailing safer@barnsley.gov.uk for the council's enforcement team to investigate.