DANCERS at a popular Barnsley school will tread the boards for the first time since the start of the pandemic.
Suzanne Grand, who opened Rainbow Studios in 1984, has had students travel as far and wide as Australia, Hong Kong and the United States - but the move online enforced by coronavirus was likely the most surprising she's seen.
Staff and students have adapted, she told the Chronicle, but were pleased when easing restrictions meant they could arrange their first in-person show in more than 12 months.
Around 100 students - the youngest of which is three years old and the oldest, 18 - will perform at Shaw Lane Rugby Club on April 26 and 27 through Blue Sky Cinema.
"Like all the world, we jumped onto Zoom and everyone started to plan routines online," said Suzanne, 58, a performer and choreographer most famous for her work on the 1995 film The Full Monty.
"We have new premises at Redbrook Industrial Estate and it's been lovely to see them get together here.
"We have students who are 18 and we didn't want them to miss their last show before they go off to uni, which could've happened if we'd waited for the stages to reopen.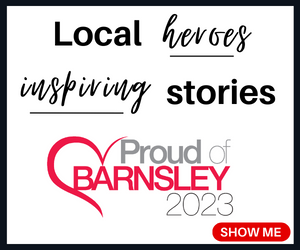 "They will have an absolute ball - they've put their own costumes together instead of getting them from abroad, but it's just a case of making it happen."