NUMBERS of families relying on benefit payments continue to soar - approaching double what they were just over one year ago - as lockdown measures ease and more businesses reopen their doors.
The latest Department for Work and Pensions figures show that in February there were 27,095 people in Barnsley claiming Universal Credit - monthly payments designed to support people who are out of work or on low incomes.
The rate rose dramatically in the 12 months prior, with February of last year standing at 15,751 according to the statistics - an increase of more than 72 per cent.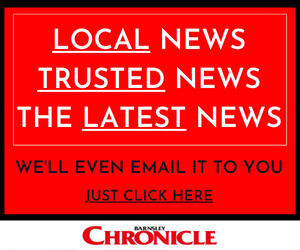 The number of people working while claiming has more than doubled in that time - from 4,361 to 9,302 - eclipsing the number searching for work while claiming, which has increased at a slightly slower rate, from 4,429 to 8,680.
From March to April, numbers of claimants ballooned from 16,224 to 22,328, alongside a rise in businesses taking advantage of the furlough scheme.
In July, when 14 per cent of the 109,500 eligible workers were put on furlough, there were 25,538 people on Universal Credit.
After the town centre and Kingstone, the majority of claimants are in areas around Athersley and New Lodge (where 1,562 people claim the benefit), Thurnscoe (1,449), Darfield, Great Houghton and Little Houghton (1,338), Worsbrough (1,292) and Goldthorpe (1,245).
The new tax year has marked a 0.5 per cent rise to payments, in addition to the emergency £20-per-week 'uplift' announced last April, as part of reforms to benefits on the whole.
That scheme, a response to the pandemic's disastrous effects on livelihoods, has been extended to September after initially being set to finish in May following pressure from local MPs.
Barnsley Central MP and Sheffield City Region Mayor Dan Jarvis said: "I am very concerned at these figures, which are a further indication, not that one was needed, of the profoundly damaging economic impact of Covid. Throughout the pandemic I have consistently called for the government - most recently at last month's budget - to make the £20 uplift to Universal Credit permanent and to maintain a vital lifeline for local families.
"More widely, the pandemic has underlined the importance of a strong welfare system to support those who fall on hard times; and the urgent need to renew, as well as rebuild, our economy.
"Local leaders and I are using our resources to create a £860m South Yorkshire Renewal Fund to build a stronger, greener and fairer regional economy, but we also need to see central government step up to the plate and support Barnsley and South Yorkshire's economic renewal."
Wentworth and Dearne MP John Healey echoed Dan's concerns, adding: "The government has no plan to tackle the jobs crisis and has the wrong priorities. In Barnsley, 10,000 of those on Universal Credit are working but on low pay and this has gone up in the last year.
"These families are already struggling to get by but they're getting hit with cuts and tax hikes while ministers give a tax cut to many of those businesses who have done well out of the pandemic."
Barnsley Council has announced an 'economic renewal action plan' that sets out short and medium-term goals for recovery.
A key part of the £2m plan, approved last week by cabinet members, will focus on businesses' ability to 'restart efficiently post-furlough' and ensure the borough can cope with a workforce returning after long periods away while simultaneously facing new ways of working or potential redundancy.
It's hoped to support 870 businesses, safeguard 1,500 jobs and create 550 jobs.
Council leader Sir Steve Houghton said: "We can't take for granted that the government unlocks the restrictions over the next 12 months, and things will simply go back to normal - they won't.
"Being prepared for all this is going to be incredibly important for the borough, and for people in work - because the big danger is once the furlough scheme runs out later in the year, we start to see unemployment climb dramatically, and that is not good news for anybody.
"Trying to keep businesses going and people staying in work in the first place, but then finding them employment and new jobs, is going to be hugely important not just for this year, but for the next two or three years."