TWO men who lost their grandmother to Alzheimer's disease have committed to completing a gruelling running challenge to raise money in her memory.
Lee Hatfield and his cousin Ryan Hinchliffe saw their nan Vera Hinchliffe, 80, succumb after a battle with the disorder last year.
They said one piece of advice she passed on to the pair is that 'failure is not an option' - words which have spurred them on as they sign up to the four-by-four-by-48 'David Goggins' challenge in support of Alzheimer's Research UK.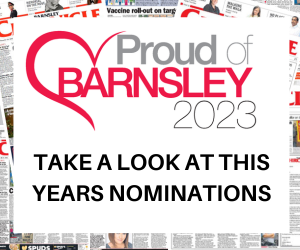 They will kick the challenge off at 10am on Saturday May 29 and then complete four miles every four hours, for two days.
Lee's a keen runner while Ryan, 33, is a former professional boxer who served in Afghanistan with the Royal Engineers.
And while Lee admitted the pair are pretty fit, he said it will be a struggle - but the cause will be enough motivation to see them through.
"With how it's been over the last year and a half, we wanted to do something for our nan and just saw this challenge online and went for it," said Lee, 35, of Sunningdale Drive, Cudworth.
"It's not so much the number of miles, it's the mental side.
"I think we've accepted sleep is going to be minimal.
"The thing that will keep us going is the cause we're doing it for.
"I know a lot more people have gone through the same thing - it's not something I would ever want to go through."