A DOMESTIC abuse campaigner whose two children died in a fire started by their father has questioned her local MP's decision to vote against amendments to the Domestic Abuse Bill - which would have seen offenders placed on a national register.
Claire Throssell, 49, of Penistone, has been campaigning for a number of years to overturn the presumptive contact bill which allows both parents in a separating couple access to their children, regardless if one has a history of domestic abuse.
She began the campaign two years after the death of her two children, Jack and Paul, nine and 12 respectively, who died in the fire started by her estranged husband, Darren Sykes.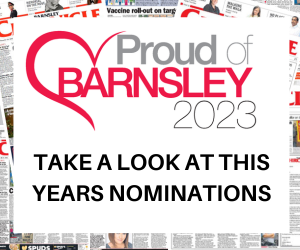 It now has more than 75,000 supporters and was passed by MPs but turned down by the House of Lords last month - though Claire says this won't stop her in her quest.
"The Child First campaign was rejected but we're going to force another review," Claire told the Chronicle.
"They had a chance to make things safer for children, but by rejecting the option to change that more children are going to die.
"Thirty children have died and they deserve better - they deserve a voice."
Last week, Conservative MPs voted against amendments to the bill, which would have seen serial domestic abusers and stalkers placed on the current violent and sex offender register - and Claire feels that she's been 'stabbed in the back' by her own MP.
"Miriam Cates just doesn't seem to care - I'd urge her to talk to people who have lost somebody to domestic abuse, and to go out onto the streets and see if she feels safe," she added.
"We're talking about people that have committed more than one crime of domestic abuse going onto the register.
"I find it inconceivable that if someone commits a sexual offence then they'd go onto a register for life, but it's not the same with domestic abuse.
"Domestic abuse is a silent killer but it's in every part of society - it's just as serious as sexual assault."
Ms Cates told the Chronicle there is a lot of work already ongoing to improve the current system, and that the arrangements will offer 'greater protection' than the registers that they will replace.
The MP for Penistone and Stocksbridge said: "We have well-established systems in this country for managing dangerous and serial offenders.
"These are currently in the process of being strengthened and updated, and will offer even greater protection than the registers they are replacing.
"I firmly believe we must do the best we can to offer victims of domestic abuse as much support and protection as possible, and to stop serial offenders from committing these awful crimes again.
"I know that there is a lot of work going on already to improve the system, and I am committed to working to protect all victims of domestic abuse by bringing in the strongest possible measures to manage serial offenders."
Dan Jarvis, MP for Barnsley Central, has hit out at the rejection of the 'vital amendments', stating there is 'inadequate protection' in place for victims.
He added: "Instead of taking this important opportunity to introduce meaningful reform, the government has chosen to reject these vital amendments, including provisions that would require serial domestic abuse or stalking perpetrators to be registered on a database and be subjected to rigourous supervision, monitoring and management.
"The pandemic has exacerbated the issues of domestic abuse, with cases soaring during lockdown, further exposing the inadequate protection that is in place for victims."
To sign Claire's petition, visit https://you.38degrees.org.uk/petitions/child-first-safe-child-contact-saves-lives.