HOYLAND councillors have been left 'disgusted' and 'appalled' at the decision for an outside firm to implement new parking charges at two car parks in the town centre.
The car parks, next to the market and B and M, have recently started charging - and they're owned by Resilienti, which has asked Enterprise Parking Solutions to manage the sites.
The site next to the market is pay on entry, and the B and M site is free for the first hour - but two local councillors admitted they had no idea of the introduction of the charges.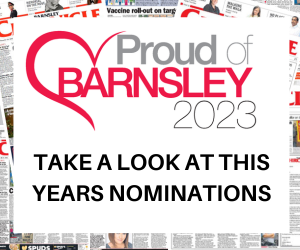 Coun Robin Franklin told the Chronicle: "We're all very disappointed especially considering the timing of it all - they're just doing it for money.
"As part of the investment into Hoyland we allowed them to have the car parks and they are showing no respect. It's disgusting that they're doing this and it's just not right - the fact that it's one hour free at the B and M car park shows that there's been some negotiations there.
"But they didn't even have the decency to let people know that they were going to do this - I'm absolutely appalled."
Coun Tim Shepherd also feels that the introduction of the car parking measures will have a detrimental effect on local businesses.
"It's just going to drive customers away so it's a frustrating situation for us, as it is anybody," he added.
"It's certainly not going to help any local businesses, and I'm disappointed that we didn't know anything about this sooner.
"Our response has had to be reactionary rather than proactive - we're trying to develop Hoyland and make improvements but this is going to bury businesses."
Dawn Markham, 60, has owned fashion store Utopia for the last 13 years - and she says she's upset about the new parking charges.
"It's very frustrating, we've had six months of closure and when we get back up and running this happens - it's a real blow for Hoyland," she said.
"We're trying to get Hoyland back onto the map and then this happens - I just can't believe it.
"It's so upsetting and I don't understand why they've done it, I've been here 13 years and this is the first time I've seen charges - it could end up driving people away."
Matt Gladstone, Barnsley Council's executive director for place, added: "The council operates only one car park in Hoyland, which is on Duke Street.
"This, and car parks in other principal towns across the borough, are free to park in.
"We have had no involvement in any decision by private companies to introduce charges on private land."
The Chronicle contacted Resilienti but no-one was available.