CAMPAIGNERS fighting against proposals to build a giant 402-home estate have received the backing of an MP who has 'significant concerns' over the amount of traffic pouring onto surrounding roads.
Miriam Cates, who represents Penistone and Stocksbridge, says she has written again to Barnsley Council's planning department - re-stressing earlier points she raised regarding Wellhouse Lane plans in Penistone which she says have not been addressed in a revised application from co-developers Barratt Homes and David Wilson Homes.
Originally, the developers wanted to build 459 houses on the site but a huge outcry greeted the plans with objectors claiming the scheme would change the face of Penistone and pile huge pressure on local services.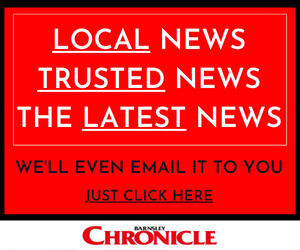 The developers have subsequently submitted a revised scheme to Barnsley Council featuring fewer homes, which is now in the planning process.
Ms Cates said: "A number of constituents have been in touch with me about the latest plans for Wellhouse Lane.
"This is something that I've been following closely, and I've been in regular contact with Barnsley Council to share my concerns.
"Amendments to the plans have now been submitted, including reducing the overall number of properties and changes to the layout of the site.
"These go some way to addressing the issues residents have raised, but there are still a significant number of concerns.
"I've written again to the planning department, revisiting some of my earlier points that have not been fully addressed and sharing concerns that constituents have raised with me.
"I'm particularly keen to see appropriate traffic and access measures in place to ensure the safety of everyone and avoid adding to already serious traffic problems in Penistone.
"It's also important to ensure the development respects the character of the town."
Coun Robert Barnard, of the Penistone East ward, says his initial fears remain valid - even though the number of homes on the would-be estate were reduced.
He added: "I made representations when this scheme was first submitted and I think they remain valid even after a small reduction in the proposed number of properties.
"There are several issues with the application.
"I have concerns about the volume of traffic the proposed development will generate and past experience tells us this is always more than the predictions we are expected to accept.
"In particular, exit on to Wellhouse Lane and the resultant traffic flowing through Penistone and, as it tries to access the motorway network.
"The junction at Bridge End is already over capacity and I will be interested to see how the applicant intends to address these issues."
A total of 138 homes, or 30 per cent, would be classed as affordable housing while section 106 contributions - cash set aside by developers for loss of amenity - will yield £2.6m for local education, £470,000 for improving green spaces in Penistone and £321,000 for sustainable travel.
Coun Hannah Kitching, who represents the Penistone West ward, believes current Covid restrictions make it impossible for public consultation to take place as they usually would.
"I would normally be out delivering leaflets and knocking on doors to give people full details of what is involved and what they should be submitting if they want to object or raise issues," she added.
"It is disgraceful that this is happening and it only benefits the developer. I am not happy at all.
"Wellhouse Lane is designated in Barnsley's local plan for housing so that ship has sailed.
"It is a developer's world right now but it should not be at residents' detriment as it's out of their hands."
Comments about the scheme can be submitted on the council's website until May 3.