EVERY school in Barnsley has now signed up to an initiative that aims to raise the alarm when children are at risk of domestic violence.
Amid a sharp rise in cases during the pandemic, Operation Encompass sees schools informed of domestic abuse incidents that are logged by police when children are found at the scene.
Police have confirmed every provider in the borough, including Barnsley College, has signed up to the scheme which sees them alerted by email before 9am if a child at the school was involved in an incident on the previous day.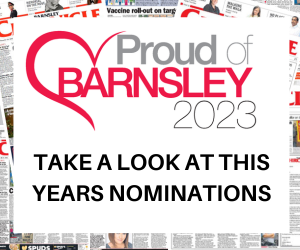 Barnsley's dedicated domestic abuse team - the first to be established in South Yorkshire - reported four times more arrests relating to alleged abuse from partners since the pandemic began last March.
Witnessing or involvement in domestic abuse is known to cause further issues in a child's later life and education.
The increased communication between schools, police and the local authority is not intended to provoke a 'proactive response' to individual cases, but to allow for sensitive support to be offered should the child need it.
Barnsley Council's ruling cabinet approved the borough's involvement in the scheme earlier this month and it is now being rolled out.
"The school is not requested or required to contact children's social care for details of the incident," said a cabinet report.
"If the incident is of sufficient seriousness, or the child is an open case, the school will be contacted by children's social care as part of the screening, investigation, assessment or plan for the child.
"In order to set up Operation Encompass education establishments are invited to join the programme and within the school a trained key adult is appointed usually the designated safeguarding lead.
"The key adult is notified through an Operation Encompass email without any detail of the incident.
"The premise is that the key adult is notified prior to the start of the next school day (or as early as feasibly possible) and enables a plan for appropriate support to be made for that child so that all interactions, from when the child first arrives at the school gates, are of a supportive nature."
Suzanne Jackson, domestic abuse risk assessor manager at South Yorkshire Police, said: "It must be acknowledged the effect that being exposed to domestic violence can have on children and young people. 
"We already know that schools work hard to ensure that safeguarding takes place, but by working collectively together, we can ensure that children are supported and their behaviour and actions are understood. 
"I am pleased that all schools across Barnsley have signed up to the initiative; it reflects the commitment to building better lives across the borough."  
Mel John-Ross, executive director for children's services at Barnsley Council, added: "It's fantastic that all schools in Barnsley and Barnsley College have signed up to Operation Encompass, and it's a real opportunity for us to build on the existing, strong safeguarding practices here in Barnsley. 
"Safeguarding is everyone's business, and this shows a real commitment from everyone involved to further safeguard and protect our children and young people."