MEMBERS of a number of trade unions paid their respects to those who have died at work in the last year by laying wreaths on Barnsley Town Hall's steps.
Workers Memorial Day, on Wednesday, was perhaps more poignant than ever this time round following the Covid-19 pandemic - and Barnsley Trades Union Council (BTUC), alongside seven other trade unions, gathered in a socially-distanced manner to pay their respects.
The event, which is recognised internationally, was seen as a chance to send a message that health and safety protection at work must be recognised as a right for all - and that no-one should have to die to make a living.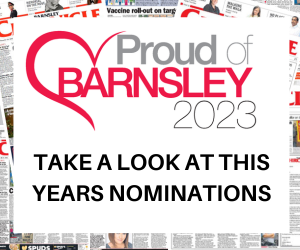 BTUC secretary George Arthur said: "We felt that it was even more significant to commemorate those workers who have died at work in this year of pandemic.
"We have seen that it is so called ordinary workers who keep our society operating day in, day out.
"Too often they do so with poor wages and working conditions.
"Sadly far too many have fallen at work due to the impact of Covid.
"We come together to remember the dead and to fight for the living."
On the day messages of support were read out from Mayor Caroline Makinson, and MPs Dan Jarvis and Stephanie Peacock.
Dan offered a message of solidarity, and described the day as a chance to 'fight for a better, safer world of work'.
"Traditionally at these events, we think of the heavy industries that were such an integral part of our town's proud heritage," he said.
"The miner and the glass-blower who stand side-by-side on our town's coat of arms.
"We reflect on those workers of generations past who lost their lives at work such as the infamous 1866 Oaks Disaster, the worst mining disaster in history.
"But this year there is a new poignance to our reflections, as we remember those incredible key workers the doctors, nurses, NHS staff, emergency service personnel, transport workers and so many more who have given their lives throughout the pandemic to keep others safe.
"It is their sacrifice that we remember today.
"It is their example that inspires us as a labour movement to keep on fighting. I
"t is in their memory that we will organise to build a safer working world."