PARENTS and carers are launching a fight to save a nursery that is facing closure.
Priory Family Centre Nursery, part of the centre opened in Lundwood's Priory Campus by Barnardo's in 1995, provides care for children with special educational needs and disabilities, and funded early years education for two to four-year-olds.
The nursery has 36 places, according to Ofsted, and on its last inspection in February last year had 22 children on roll.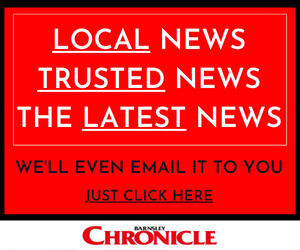 Sarah Arnold, whose three-year-old daughter Emily and ten-year-old stepdaughter Lexie have both attended the nursery - with youngest daughter Jessie, one, due to start in September - said its small size and welcoming setting make it the only nursery she would consider sending them to.
She questioned the reasoning that the centre's potential closure was due to a lack of demand.
"For me, it means my two girls get to go together and play together," said Sarah, 32, of Priory Place.
"Because it's a smaller nursery, there's no separation.
"Luckily enough I drive but so many in this area can't - I don't think a lot of parents would take their children anywhere else.
"There's a lady there now who's 22, she went there and now her children are going.
"It would be such a shame for it to close. I would be really upset.
"The staff there are fantastic, they go above and beyond.
"Emily has been there 16 months and has come on so much since she started going."
Sarah said fellow parents and guardians she'd spoke to about the closure plans 'didn't even know it was struggling'.
She and other concerned users have therefore come together to form a Facebook group - 'Save Our Nursery' - and start a petition urging a rethink.
"We feel like the nursery itself doesn't have any signage - a lot of people in the area don't know about it," she added.
"I was told it could have a capacity of 65, but they're not prepared to put resources into staffing for that many children.
"They're caught between a rock and a hard place.
"We didn't even know it was struggling - we could've done some fundraising to help.
"They rely on that word of mouth to keep going.
"It's important to me, so I'm managing to find the time to do it.
"I honestly think it would seriously affect the community if it closes."
Barnardo's told the Chronicle a consultation was currently underway with staff and gave its assurance that families would remain supported.
A spokesperson said: "Barnardo's is proud to have been running an early years provision through the Priory Nursery for more than 20 years in the Barnsley area.
"However, due to low registration at the provision over a continued period of time, we are currently having to consider difficult options and are in consultation with our staff over a proposal to close the nursery and talking to families currently using the nursery.
"We are unable to comment further whilst this consultation process is ongoing, but in the interim we remain committed to fully supporting our children, families and staff and will keep all parties updated with progress."